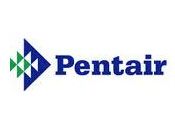 Pentair Sand Filter Parts
Pentair Sand filters are one of the most popular ways to filter water. For good reason. They are simple, effective, and require very little attention. Pool water is routed through a sand-filled pressure vessel. Over time, dirt accumulates in the spaces between the sand particles causing the pressure in the vessel to rise as water finds it harder to pass through. This signals you to "backwash" the filter. Simply reverse the water flow and "knock out" the dirt.
Pentair Eclipse sand filters are obsolete yet some parts are still available. Most parts are interchangeable with the Pentair Meteor sand filter system.

Shop By

The unique flow pattern design of our Meteor Top Mount Filters make sure all water passes through the optimum amount of sand at the proper speed. It creates an impenetrable maze that traps more dirt to leave your water crystal clear. Plus, because dirt is trapped more uniformly within the sand bed, it requires infrequent backwashing. That means superior performance with less attention from you.

Shop By

Sand Dollar Top Mount Filters are the perfect high performance sand filters. It's incredibly simple to operate and maintain, and it's built with long-term reliability in mind. Plus, its highly efficient design provides all the clean, crystal clear water your pool requires, year after year.

Tagelus Top Mount Filters removes particles up to five times smaller than traditional sand filters, well below what your eye can detect for water that truly sparkles with clarity. The Tagelus secret is a proprietary, porous tube that water must pass through before re-entering the pool. It creates a final barrier to the very smallest particles that sand cannot trap, including the finest dust particles, algae and pollens.

Shop By

The original and still the industry standard Triton II sand filter. Pentair's unique process creates a one-piece, fiberglass reinforced tank with UV resistant surface finish for years of unequaled strength and durability. This unique method locks in fiberglass, preventing fibers from "blooming" under harsh conditions.

Shop By
18% Off

16% Off

20% Off

18% Off

16% Off

20% Off

20% Off

20% Off

19% Off

-3% Off

-2% Off

18% Off

26% Off

17% Off

16% Off

17% Off

18% Off

19% Off

-2% Off

We consistently strive to offer the best possible buying experience - this includes an industry-leading customer service, mobile-friendly layout, fast and affordable shipping, consistently affordable pricing, and access to the most sought-after products on the market. Don't just take our word for it, here are some reviews that our past customers have left!