Swimming Pool Vacuum Hose
Best Sellers
Item#:

PSL-40-9950

Our Price:

$109.99




List Price: $138.99




Description:

Manufactured by Plastiflex
Service King Series
1.5" x 50' pool hose
Professional grade
Used by service companies
Used in commercial properties

Item#:

ALA-40-2005

Our Price:

$4.99




List Price: $7.99




Description:

Pool Hose Cuff
For threaded 1.25 Inch vacuum hoses
High strength fiber reinforced PVC
Flexible material
Easy to handle and install

Item#:

PSL-40-9030

Our Price:

$34.99




List Price: $42.99




Description:

1-1/4" x 30'
Flexible and Strong
Great for use in winter or summer
Extruded Vinyl material
Continuous spiral wound construction
For above-ground residential pools
Color may be blue or grey

Item#:

PSL-40-9027

Our Price:

$31.99




List Price: $41.99




Description:

1-1/4" x 27'
Flexible and Strong
Great for use in winter or summer
Extruded Vinyl material
Continuous spiral wound construction
For above-ground residential pools
Color may be blue or grey

Item#:

PSL-40-9021

Our Price:

$26.99




List Price: $36.99




Description:

1-1/4" x 21'
Flexible and Strong
Great for use in winter or summer
Extruded Vinyl material
Continuous spiral wound construction
For above-ground residential pools
Color may be blue or grey
View All Swimming Pool Vacuum Hose »
Pool Vacuum Hose Cuff
Related Items
Item#:

PSL-401-1075

Our Price:

$4.99




List Price: $6.99




Description:

Replacement Pool Vacuum Hose Cuff
Fits threaded 1.5 Inch diameter vacuum hose
High strength, made to last
Easy to handle and install
Flexible, fiber reinforced PVC material
Simple to install
Part numbers: PS150 / CU9012200

Item#:

PLF-401-2231

Our Price:

$9.99




List Price: $14.99




Description:

This pool hose cuff connects to a vacuum hose with a threaded 1.5 inch diameter hose. Made of high strength, fiber reinforced PVC, this cuff is flexible, swivels, is made to last and easy to handle and install.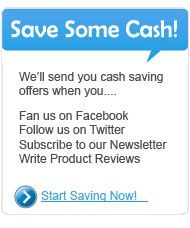 If looking for Swimming Pool Vacuum Hose has led you to the deep end, breathe - you've come to the right place. With 14 Swimming Pool Vacuum Hose and Pool Vacuum Hose Cuff in stock from $4.99 to $109.99, you'll find the one you need here. YourPoolHQ is the best place to shop for spa products and pool products, with selection and prices that you won't find anywhere else. Products for every aspect of water maintenance, from the brands you know and trust, are waiting to ship directly to you. Every one of the Swimming Pool Vacuum Hose on our site comes with a 100% satisfaction guarantee - our promise to you that you'll be happy with your purchase. So shop our complete selection of Swimming Pool Vacuum Hose with confidence, and use our easy online checkout when you're ready. Whether you're making a repeat purchase or searching for a solution to a problem, we'll be happy to help you find what you're looking for - just give us a call!