Best Sellers
Item#:

CAM-50-8400

Our Price:

$8.99




List Price: $13.99




Description:

Easy to use Swimming Pool Antifreeze
100% Propylene Glycol
Economical concentrated formula
1 Quart mixed with 3 quarts of water makes 1 Gallon of antifreeze
Protect pool plumbing down to minus 40° F
Does not need to be drained from plumbing prior to opening swimming pool
Non-toxic formula
Safe for all plumbing including brass, copper and plastic
(Note: not for use with acetate)
Manufactured by Camco
Camco part number: 30054
1 Quart bottle

Item#:

TAY-45-915

Our Price:

$69.99




List Price: $83.99




Description:

If you maintain your own swimming pool water balance then you need the Taylor DPD complete test kit. Stop depending on free water tests from your local pool store and get reliable results yourself with the Taylor DPD test kit. Includes everything you need for accurate water tests.

Taylor K-2006 Complete FAS-DPD Test Kit
Uses the 9058 Comparator
Sanitizer tests are titrations to eliminate color matching problems
Free & Combined Chlorine 1 drop = 0.2 or 0.5 ppm
Great for reading high levels
Ideal for service techs, commercial pools & health officials
Economic and portable

Item#:

QUA-50-0150

Our Price:

$27.99




List Price: $39.99




Description:

Winter kits help maintain pool water during the winter
Help prepare your pool for a trouble free spring opening
Perfect for pools up to 15,000 Gallons
Economy kit ideal for the budget conscious consumer
Tablet dispenser slowly disperses chlorine into pool all winter
Powerful oxidizing shock treats & removes organic contaminants
Liquid winterizer conditioning agent helps to winterize pool water

Kit Includes:

2 - Preloaded dispensers of winterizing tablets (2 lb. 14 oz.)
1 quart of Liquid Winterizer (conditioner)
1 quart of Winter Stain Out
2 lb. Non-Chlorine Oxidizer Shock

Item#:

TAY-45-1047

Our Price:

$92.99




List Price: $114.99




Description:

Complete, Alkalinity/Bromine & Chlorine (hi range), DPD/CYA/Hardness/pH
Free, combined and total chlorine (.5 to 5ppm)
Total bromine (1 to 10ppm)
pH (7.0 to 8.0) with acid and base demand
Total alkalinity
Calcium hardness
Cyanuric acid
Includes: "Pool & Spa Water Chemistry: Testing and Treatment Guide"
Taylor Watergram for water balance calculations

Item#:

QUA-50-0250

Our Price:

$41.99




List Price: $59.99




Description:

Winter kits help maintain pool water during the winter
Help prepare your pool for a trouble free spring opening
Perfect for pools up to 35,000 Gallons
Economy kit ideal for the budget conscious consumer
Tablet dispenser slowly disperses chlorine into pool all winter
Powerful oxidizing shock treats & removes organic contaminants
Liquid winterizer conditioning agent helps to winterize pool water

Kit Includes:

3 - Preloaded dispensers of winterizing tablets (4 lb. 5 oz.)
1 quart of Liquid Winterizer (conditioner)
2 quarts of Winter Stain Out
3 lb. Non-Chlorine Oxidizer Shock

Item#:

QUA-50-0075

Our Price:

$19.99




List Price: $29.99




Description:

Winter kits help maintain pool water during the winter
Help prepare your pool for a trouble free spring opening
Perfect for pools up to 7500 Gallons
Economy kit ideal for the budget conscious consumer
Tablet dispenser slowly disperses chlorine into pool all winter
Powerful oxidizing shock treats & removes organic contaminants
Liquid winterizer conditioning agent helps to winterize pool water

Kit Includes:

Preloaded dispenser of winterizing tablets (1 lb. 7 oz.)
1 quart of Liquid Winterizer (conditioner)
1 lb. Non-Chlorine Oxidizer Shock
View All Swimming Pool Kits »
Diy Swimming Pool Kits
Related Items
Item#:

TAY-45-1109

Our Price:

$21.99




List Price: $28.99




Description:

Taylor part number K-1003
Residential Troubleshooter Test Kit
For pools and spas
OTO 4-in-1 test kit
Includes color coded directions & solutions chart
Liquid reagents: 3/4 oz bottles
Comes in injection molded plastic case
Tests for Chlorine, pH, Acid Demand, & Total Alkalinity

Item#:

BNDL-BELIZE-ROUND-12

Our Price:

$127.95




Description:

Durable 6" top rails & uprights - heavy duty structure
Deluxe resin seat covers result in a sleek modern look
Will not rust, chip, fade or peel
Simple installation designed for do-it-yourselfers
Includes comprehensive installation manual
Skimmer included with every pool
Free LED white pool light - attached to interior or exterior of pool
15 Year limited manufacturer's warranty
Model: Belize
Shape: Round
Size: 12 foot
Top Rail Width: 6"
Construction: All Steel

Item#:

NAV-50-9460

Our Price:

$56.99




List Price: $74.99




Description:

The Nava Spring Pool Start Up Kit includes everything you need to open your pool and get your swim season off to a great start.



Treats up to 30k Gallon
Includes:
2 - Qt Stain & Scale
1 - Qt Clarifier
2 - Qt 10% Algaecide
4 - 1lb DCCA Shock
Test Strips
Instructions


Follow this four step process for an easy start up:

Remove & clean pool cover
Raise water level, inspect pool equipment
Test & balance water
Add Nava's Pool Start-Up Kit

Item#:

SMP-30-514

Our Price:

$99.99




List Price: $123.99




Description:

White Light
28' Power cord & transformer
Stainless steel mounting bracket
Chemical resistant lens
Includes Blue, Red & Clear lens
Long life halogen bulb
Safe and simple installation
No need to drop the water line to install
The most affordable 50 Watt aboveground pool light available
Tested to UL Standard 676 and Certified by ETL
12 Volt/100 Watt outdoor pool transformer
100 Watt long-life UV-Coated halogen bulb
One light is bright enough to illuminate most above ground pools
6 Month manufacturer's warranty

Item#:

LAM-47-9000

Our Price:

$11.99




List Price: $16.99




Description:

Insta-Test 5 Way Test Strips
50 Tests per bottle
Simply dip the strip and swirl three times


Results from all five tests are ready instantly!

Pop-top caps on vials provide moisture protection


5 Way Strips Tests for:

Free Chlorine (or Bromine) 0-10 ppm
Total Chlorine 0-10 ppm
Alkalinity 0-240 ppm
pH 6.8-8.4
Total Hardness 50-800 ppm

Item#:

NY912

Our Price:

$38.95




List Price: $47.99




Description:

The Arctic Armor Chlorine Pool Winterizing Kit with Burst Dichlor Shock includes everything you need to winterizing any pool up to 15,000 gallons and helps prevent any problems when opening in the spring. This kit contains Arctic Armor Winter Algaecide, Super Rust & Scale and 2 pounds of Burst Dichlor Shock.
View All Diy Swimming Pool Kits »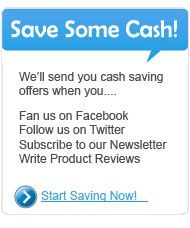 Stop looking for Swimming Pool Kits ... you're already here! We have 32 Swimming Pool Kits and Diy Swimming Pool Kits from $8.99 to $4,124.95, and that barely splashes the surface. YourPoolHQ is home to over 100,000 spa and pool products, at the best prices anywhere. Supplies from all the brands you count on are here, waiting to ship directly to your favorite oasis. Buy from us with confidence - we back all of the Swimming Pool Kits we sell with our 100% satisfaction guarantee. Our entire selection of Swimming Pool Kits is available online, so take a look around and use our simple online checkout when you're ready. Whether you're making a repeat purchase or searching for a solution to a problem, we'll be happy to help you find what you're looking for - just give us a call!