Best Sellers
Item#:

SPG-25-0279

Our Price:

$5.99




List Price: $9.99




Description:

Swimming Pool Aerator - 3/4 Inch MIP - White



Swimming Pool Aerator
Easiest way to drop pool temperature by a few degrees
Sprays a fountain of water back into pool to cool water
Connection: 3/4 Inch MIP Threaded
Color: White

Item#:

PSL-40-0220

Our Price:

$24.99




List Price: $36.99




Description:

Includes wheels & large capacity mesh leaf bag
Perfect for quick and easy clean ups
Simply attach garden hose and telepole
Creates venturi which pulls leaves and debris from pool bottom
Removes leaves before they clog your pump basket
Great for concrete or vinyl pools
Weighs 2.5 lbs

Item#:

CAM-50-8400

Our Price:

$8.99




List Price: $13.99




Description:

Easy to use Swimming Pool Antifreeze
100% Propylene Glycol
Economical concentrated formula
1 Quart mixed with 3 quarts of water makes 1 Gallon of antifreeze
Protect pool plumbing down to minus 40° F
Does not need to be drained from plumbing prior to opening swimming pool
Non-toxic formula
Safe for all plumbing including brass, copper and plastic
(Note: not for use with acetate)
Manufactured by Camco
Camco part number: 30054
1 Quart bottle

Item#:

SPG-42-2000

Our Price:

$1.09




List Price: $1.99




Description:

Swimming pool rope
3/4" diameter
Blue & White
Sold by the foot ($0.99/foot)
Durable polypropylene

Item#:

SPG-301-7677

Our Price:

$22.99




List Price: $29.99




Description:

Swimming pool light bulb
Manufacturer: Halco
Part number: R40FL300/HG
Shape: R40
Light Output: 3,500 Lumens
Average Life: 5000 Hours\
Watts: 300W
Voltage: 12V
Length: 6.6"
Width: 5"
View All Swimming Pool Accessory »
Pool Accessory
Related Items
Item#:

PMS-90-1037

Our Price:

$5.99




List Price: $9.99




Description:

Classic Beach Ball
Inflatable
Diameter: 24"
Fun, classic pool accessory
Blue, green & yellow color panels
Great for the pool, beach or lake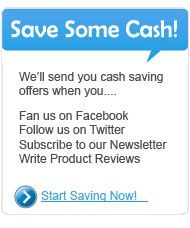 Your search for Swimming Pool Accessory is over! We stock 754 Swimming Pool Accessory and Pool Accessory, priced from $1.09 to $7,574.99, and so much more. YourPoolHQ offers the widest selection and best prices anywhere on all your favorites spa and pool products. We've got all the brands you know and trust, ready to ship from our distribution centers to your pool paradise. Our 100% satisfaction guarantee means that every one of the Swimming Pool Accessory we sell will be exactly as promised, or we'll do everything we can to make it right. Our selection of Swimming Pool Accessory is sure to include the one for you, so have a look around and use our easy checkout when you're ready. If you need help finding the right product, have a question about a product, or just like to talk pools, give us a call - we're here to help!