Best Sellers
Item#:

SPG-101-1005

Our Price:

$66.99




List Price: $83.99




Description:

Replaces Pentair part number 355302
Fits the Waterfall pump
Front Housing (Wet End)
After market part - not a Pentair original part
Super Pro part number 25357-004-000
Threaded strainer pot connection

Item#:

PAC-101-3183

Our Price:

$41.99




List Price: $47.99




Description:

Pentair / PacFab part number 355068
Pump Impeller
Fits Pentair AF-120 and AFP-120 Waterfall Pumps
Fits Pentair Challenger High Flow 3F 50 Hz and 5F 60 Hz Pumps
Factory original Pentair replacement part

Item#:

TLD-101-2008

Our Price:

$219.99




List Price: $274.99




Description:

Jandy part number R0445601
Replacement Pump Body Only
Fits Jandy Stealth SHPF & SHPM pumps
Fits Jandy JEP ePump variable speed pumps
Fits Jandy WaterFall SWF pumps
Factory original Jandy replacement part

Item#:

PAC-10-519

Our Price:

$1,599.99




List Price: $1,744.99




Description:

Challenger® High Flow pumps are designed to deliver increased flow rates needed in more demanding applications. And they deliver extra pumping power while also minimizing energy use. Thanks to a hydraulic design that's been refined over 40 years, they deliver superior performance using smaller horsepower motors, which cost far less to run.


Pentair Challenger Pump Brochure

Pentair Challenger Pump Parts

Item#:

SPG-601-0219

Our Price:

$17.99




List Price: $22.99




Description:

The B-219 Pump Basket replaces the Pentair 355318 pump basket for the Pentair / PacFab High Pressure Challenger, High Flow Challenger and Waterfall pumps. This basket measures 7 inches in height, 5 3/8 inches across the top and 3 7/16 inches across the bottom. The B-219 is not a factory original part, it is designed to provide you with a great cost saving alternative.
View All Pool Waterfall Kit »
Pool Salt Test Kit
Related Items
Item#:

TAY-45-1140

Our Price:

$26.99




List Price: $34.99




Description:

K-1766 Test Kit
For use with salt water chlorine generators
Simple way to quickly check salt levels
Very accurate readings


Kit Includes:

R-0630-A Chromate Indicator 3/4 oz
R-0718-A Silver Nitrate Reagent 3/4 oz
Sample Tube
Injection Molded Plastic Case

Item#:

AQC-45-932

Our Price:

$10.99




List Price: $16.99




Description:

Precision testing of Sodium Chloride levels
10 strips per bottle
Measures salt levels from 400 to 7000 ppm
Comes with complete instructions in 15 languages
Results in just three to four minutes

Item#:

GLD-45-105

Our Price:

$136.99




List Price: $154.99




Description:

Using a Digital Saltwater Meter is the best way to accurately and quickly test the salinity of your pool water. Every saltwater pool owner should use the GLX-Saltmeter! Save yourself the time and money by using a digital tester and simply double check your pool chlorinator's salt reading.



Item#:

LAM-45-951

Our Price:

$124.99




List Price: $159.99




Description:

LaMotte 1749 Digital Tester
Tests for Salt, TDS & Water Temp
Waterproof
Digital Readout
Range: 0 to 9,999 ppm
Memory feature saves up to 25 test results
Includes carrying case

Item#:

TAY-45-1017

Our Price:

$10.99




List Price: $14.99




Description:

2 oz.bottle
Dropper style top
DPD Reagent #3
Inorganic salt solution
Store in a cool, dry area
Avoid direct sunlight
Change reagents in your test kit yearly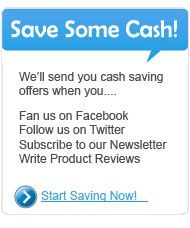 If looking for Pool Waterfall Kit has led you to the deep end, breathe - you've come to the right place. We have 15 Pool Waterfall Kit and Pool Salt Test Kit in stock right now, with prices ranging from $3.99 to $1,599.99 - and that's just the beginning. YourPoolHQ is home to over 100,000 spa and pool products, at the best prices anywhere. Supplies from all the brands you count on are here, waiting to ship directly to your favorite oasis. Each and every one of the Pool Waterfall Kit on our site comes with a 100% satisfaction guarantee - if you're not completely happy with your purchase, we'll make it right. So shop our comprehensive assortment of Pool Waterfall Kit and use our simple online checkout when you're ready. Whether you're making a repeat purchase or searching for a solution to a problem, we'll be happy to help you find what you're looking for - just give us a call!