Best Sellers
Item#:

SPG-601-0203

Our Price:

$8.99




List Price: $13.99




Description:

Part number B-203 (B203)
Replaces Hayward part number SPX1094FA
Fits Hayward SP1094, 1094SPA, 1094H, 1095OM Series automatic skimmers
Height: 3 1/8 inches
Top Width: 5 5/16 inches
Bottom Width: 3 5/8 inches

Item#:

HAY-251-1954

Our Price:

$9.99




List Price: $12.99




Description:

Hayward part number SPX1096CA
Replacement Skimmer Basket
Fits Hayward SP1090, SP1092, SP1096, SP1097 and SP1098 pool skimmers
Width: 5-1/8"
Height: 3"
Factory original Hayward replacement part

Item#:

HAY-251-1911

Our Price:

$12.99




List Price: $16.99




Description:

Factory original Hayward replacement part
Hayward part number SPX1082CA
Fits the Hayward SP1080 series skimmer
Diameter: 6 1/2 inches
Height: 5 inches
Color: White


Fits the following Hayward skimmers:



SP1082
SP1083
SP1084
SP1085
SP1086

Item#:

HAY-251-1505

Our Price:

$11.99




List Price: $15.99




Description:

Hayward part number SPX1091C
Replacement Skimmer Basket
Includes handle
Color: White
Fits the Hayward SP1091LX and SP1091WM skimmers
Factory original Hayward replacement part

Item#:

SPG-601-0213

Our Price:

$7.99




List Price: $10.99




Description:

Olympic Skimmer Basket, Generic B-213

Height: 3"
Top Width: 6-1/8"
Bottom Width: 4-1/8"
Part number B-213
Olympic part number ACM88
View All Pool Skimmer Basket »
Doughboy Pool Skimmer Basket
Related Items
Item#:

NW404

Our Price:

$34.95




List Price: $41.99




Description:

The Aquador 1020 Doughboy Above Ground Pool Skimmer closure device saves time and money when you winterize your pool. Simply replace your Doughboy skimmer plate with the Aquador face plate and snap on the freeze-proof plastic closure. Your skimmer is now protected from freeze damage. Aquador eliminates the need for costly drain downs in the fall. Our models fit most above-ground skimmers.

Fits Above-Ground Doughboy Pool Skimmers
Freeze-proof plastic face plate
Protects your pool from freeze damage without draining
Saves time and money when preparing for the winter

Item#:

SPG-601-0152

Our Price:

$8.99




List Price: $12.99




Description:

Part number B-152
Replaces Hayward part number SPX1082CA
Fits the Hayward SP1080 series skimmers
Made of rugged, durable material
Diameter: 6 1/2 inches
Height: 5 inches


Fits the following Hayward skimmers:



SP1082
SP1083
SP1084
SP1085
SP1086

Item#:

HAY-251-2617

Our Price:

$15.99




List Price: $23.99




Description:

Hayward part number SPX1099B
Rectangular spa skimmer basket
Fits Hayward SP1099S Spa Skimmer
Color: White
Height: 3-1/2"
Top Width: 5-1/8" x 4-1/2"
Bottom Width: 2" x 4-1/4"
Factory original Hayward part

Item#:

SPG-601-0200

Our Price:

$11.99




List Price: $17.99




Description:

Part number B-200 (B200)
Replaces Pentair Admiral Skimmer basket part number 85014500
Height: 6 inches
Top Width (Outside Diameter): 8 1/2 inches
Bottom Width: 5 1/4 inches
Rugged, durable material

Item#:

SPG-601-0009

Our Price:

$9.99




List Price: $14.99




Description:

B-9 (B9) skimmer basket - After market part
Replacement for the Sta-Rite U-3 skimmer (08650-0007)
Replacement for Hayward SP-1070 Skim master skimmer (SPX1070E)
Replacement for Pentair Bermuda skimmer (516112)
Height: 5-1/4"
Width at Top: 8-1/2"
Width at Bottom: 5-3/4"
View All Doughboy Pool Skimmer Basket »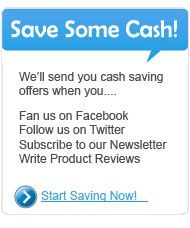 If looking for Pool Skimmer Basket has led you to the deep end, breathe - you've come to the right place. With 14 Pool Skimmer Basket and Doughboy Pool Skimmer Basket in stock from $7.99 to $24.99, you'll find the one you need here. YourPoolHQ has the best selection of pool products and spa products anywhere, at prices that won't overflow your budget. All your favorite brands, for every aspect of maintenance and supply, ready to ship directly to you. All of our Pool Skimmer Basket come with a 100% satisfaction guarantee, meaning we'll do everything to make sure you're happy with your purchase. Browse our complete assortment of Pool Skimmer Basket, and you'll find the one you're looking for. Use our easy online checkout when you're ready. If you don't see or don't know what you're looking for, give us a call or send us an email - we'll help you find it.