Pool Ladders For Above Ground Pools
Best Sellers
Item#:

NE1175

Our Price:

$149.99




List Price: $184.99




Description:

Adjustable for 48" to 54" deep pools
Extra deep non-skid 5" foot treads
Safety barrier to prevent entrapment behind ladder
Meets ANSI / APSP codes for safety
Sturdy handrails for safe entry and exit
Long-lasting injection molded resin won't rust or corrode
Recommended 300 lb capacity
Same quality as Confer In-Pool Ladder 6000B
3-year warranty

Item#:

NE1142

Our Price:

$88.99




List Price: $124.99




Description:

Durable resin and aluminum in-pool ladder for above ground pools delivers strong quality at this great price!



In-pool ladder for above ground pools
Fits pools up to 54" deep
Comes complete with deck flanges
Non-corroding resin and aluminum construction
Rugged aluminum handles
Durable non-skid polymer steps
Bottom swivels to fit sloped bottom pools
Maximum weight: 250 lbs
1 Year manufacturer's warranty

Item#:

NE1215

Our Price:

$86.99




List Price: $124.99




Description:

Great low priced attractive A-Frame style ladder for 48" above ground pools.



A-Frame Style Above Ground Pool Ladder
For 52" deep pools
For use with Tubular Steel Frame Pools
Great for Intex & ProSeries style pools
Sturdy, light weight steel frame
4 High impact SureStep™ plastic steps
Built-in barrier to prevent entrapment
Pure White ladder and blue steps compliment any pool
Simple assembly and installation
Complies with New USA ASTM and ANSI/APSP-4 Regulations

Item#:

SRS-35-0098

Our Price:

$289.99




List Price: $334.99




Description:

The #1 choice for salt chlorinated pools
Sealed Steel - high quality stainless steel coated with patented StressLess finish
StressLess Finish (chemically-bonded polymeric coating)
Eliminates corrosion in extreme pool environments
Stays cool to the touch - even in extreme temperatures
WetTraction grip offers increased traction when wet
Sealing cap creats full encapsulation - no bonding required on rails
SR Smith part number VLLS-103EVW
Finish color: Radiant White
Includes matching escutcheons
Secured with 2 anchor sockets on 19" centers
Bent to meet at pool wall
White rubber bumpers included to protect pool wall
3 Steps with Econoline plastic treads

Item#:

NE1145

Our Price:

$189.99




List Price: $224.99




Description:

This super strong ladder brings the strength and quality of in-ground pool ladder to your above ground pool!



Premium Stainless Steel Ladder
In-Pool ladder for above ground pools
Rugged stainless steel hand rails
Hand rails curve into shepherd's hook to fasten to deck
Includes aluminum deck flanges & stainless steel hardware
Extra wide 24" upgraded stainless steel steps
Bottom pivots to fit sloped bottom pools
Max weight: 225 lbs
1 Year manufacturer's warranty

Item#:

NE122SS

Our Price:

$139.99




List Price: $174.99




Description:

This super strong ladder brings the strength and quality of in-ground pool ladder to your above ground pool!



Standard Stainless Steel Ladder
In-Pool ladder for above ground pools
Rugged stainless steel hand rails
Hand rails curve into shepherd's hook to fasten to deck
Includes white plastic deck flanges & stainless steel hardware
Extra wide 19" non-skid polymer steps
Bottom pivots to fit sloped bottom pools
Max weight: 225 lbs
1 Year manufacturer's warranty
View All Pool Ladders For Above Ground Pools »
Cheap Pool Ladders Above Ground
Related Items
Item#:

CNF-75-7220

Our Price:

$258.99




List Price: $329.99




Description:

Our Roll Guard A-Frame Ladder for Above Ground Pools offers the ultimate in safety and convenience and is loaded with industry leading user friendly features. This newly designed A-Frame style pool ladder feature extra-deep, wide treads with a non-skid surface to prevent slipping along with side rails to prevent entrapment under the ladder. The extra large top platform will fit pools that have top rails up to 14 inches wide and will support up to 300 lbs. The lockable roll guard barrier greatly improves swimmer safety by preventing swimmers from swimming between the treads. When the pool is not in use the roll guard locks into place on the outside of the step to prevent unwanted entry into the pool.




Item#:

CNF-75-8004

Our Price:

$199.99




List Price: $276.99




Description:

Sleek and Sturdy A-Frame Flip Up Ladder for Easy Entry and Exit



Economical, yet full-featured
Fits 48" to 54" pools
Snap-lock treads for quick, easy assembly
Swing-up outer section inhibits unauthorized access to pool
Outer treads can be padlocked (lock included)
16" tread width
No sand or bricks required; just fill with water
Beige color, complementing today's brown or grey pools
Convertible to Inpool ladder with otional CK-7100W conversion kit
Features an anti-entrapment barrier
Weight guideline: 300 lbs.
Will not work with EZ Set inflatable pools
Now featuring 2-piece handrail design

Item#:

NE103

Our Price:

$379.99




List Price: $449.99




Description:

Royal Entrance Above Ground Pool Steps are designed to add an attractive clean and sleek look to any above ground pool with a design that makes installation simple. The rugged polymer material is designed to last and requires no sand bags to weigh the steps down meaning installation, maintenance and removal for winterizing is simple and quick. The skid resistant steps prevent slipping while the durable polymer hand rails make entry and exit easy for swimmers of all ages. The side barriers prevent entrapment making these steps compliant with all current industry safety codes.


Royal Entrance Steps Installation Instructions


Item#:

NE1201

Our Price:

$239.99




List Price: $274.99




Description:

Anti entrapment barriers prevents kids from swimming between treads or under ladder
Swing up and lock outer steps prevents access when pool is unsupervised
Padlock secures swing up steps
Extra large 5" deep, 18" wide traction tread provides secure footing
Two-toned grey and white color compliments your pool
No sand required. Just fill with water to prevent from floating
Works with 48 inch to 54 inch deep above ground pools
Meets all industry safety codes
300 lb weight limit
5-year warranty

Item#:

NE113

Our Price:

$224.99




List Price: $289.99




Description:

The Easy Pool Step for Above Ground Pools by Blue Wave is manufactured with rugged, maintenance free polyethylene and is designed to fit pools from 48 inches to 54 inches in depth. Offering the ultimate in convenience and safety, the Easy Pool Step features durable double handrails and large, slip-resistant steps making entry and exit safe and easy for young and elderly swimmers alike. The Easy Step meets or exceeds all NSPI standards for safety and anti-entrapment.

Backed by a 3 Year Warranty with a bonus $20 manufacturer's rebate!


Easy Pool Step Steps Installation Instructions
Easy Pool Step Steps Dimensions
$20 Consumer Mail In Rebate

Item#:

CNF-75-8000

Our Price:

$249.99




List Price: $324.99




Description:

The Confer Curve CCX-AG Above Ground Pool Step is the latest swimming pool step from Confer Plastics. These above-ground swimming pool steps are designed to impress and manufactured to last for years. The attractive two-tone color features warm grey panels and handrails accented by grey treads to compliment any pool. These durable and sturdy steps will support up to 400 pounds and feature large 27 inch wide treads.

The Confer CCX-AG is the base unit (the staircase) only. It can be combined at any time with the Confer CCX-AG-2 Add-On Unit to create the complete Curve System resulting in a wedding cake style step system.


View All Cheap Pool Ladders Above Ground »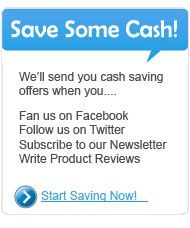 Tired of searching for Pool Ladders For Above Ground Pools? Come on in ... the water's fine! There are 24 Pool Ladders For Above Ground Pools and Cheap Pool Ladders Above Ground in stock here, with prices from $84.99 to $629.99, and that's not all! YourPoolHQ is home to over 100,000 spa and pool products, at the best prices anywhere. Supplies from all the brands you count on are here, waiting to ship directly to your favorite oasis. Each and every one of the Pool Ladders For Above Ground Pools on our site comes with a 100% satisfaction guarantee - if you're not completely happy with your purchase, we'll make it right. Shop around, use our categories and search tool to find the Pool Ladders For Above Ground Pools you're looking for, and check out when you're ready. If you don't see or don't know what you're looking for, give us a call or send us an email - we'll help you find it.