Polaris Pool Cleaners Parts
Best Sellers
Item#:

POL-201-6149

Our Price:

$4.99




List Price: $8.99




Description:

Polaris part number 9-100-1114
Hub caps
3 Pack
Fits Polaris 340, 360 & 380 pool cleaners
Factory original Polaris replacement part

Item#:

POL-201-3200

Our Price:

$5.99




List Price: $8.99




Description:

Polaris part number 6-301-00
Wheel kit
Includes 1 wheel and 1 screw
For Polaris 65, 165, Super Turtle and Turbo Turtle pool cleaners
Factory original Polaris replacement part

Item#:

POL-201-3306

Our Price:

$4.99




List Price: $6.99




Description:

Polaris part number 9-100-3135
Bag Collar / Bag Tie (Clip)
For cleaner debris bags
Fits Polaris 360 pool cleaners
Factory original Polaris replacement part

Item#:

POL-201-3222

Our Price:

$31.99




List Price: $38.99




Description:

Polaris part number A16 / A-16
All purpose bag
Reusable bag
Velcro closure
Holds dirt, silt, leaves, debris
Fits the Polaris 180 pool cleaner
Factory original Polaris replacement part

Item#:

POL-201-6509

Our Price:

$26.99




List Price: $35.99




Description:

Polaris part number 9-100-1017
Belt kit
Includes 1 large and 1 small belt
Fits Polaris 360 and 380 swimming pool cleaners
Factory original Polaris replacement part
View All Polaris Pool Cleaners Parts »
Polaris 280 Pool Cleaners
Related Items
Item#:

POL-20-557

Our Price:

$1,499.00




List Price: $1,599.99




Description:

The Polaris 9400 Sport is a 4-wheel drive premium in-ground robotic cleaner with ActivMotion Sensor. The Polaris 9400 Sport's innovative aquadynamic design seamlessly integrates bold styling, advanced engineering and unmatched intelligence. It boasts a large capacity filter canister that holds more debris, reducing the frequency and hassle of cleaning.

No bags. No mess. The Vortex Vacuum Technology enables unparalleled debris consumption through its revolutionary vacuum flow design, allowing it to pick up larger debris quickly and efficiently, while maintaining maximum suction throughout the cleaning cycle. And the powerful rear water propulsion system cleans up the mess in tight corners and step areas, making it a smarter, faster way to clean your pool than you ever dreamed possible. Imagine that.




Polaris Rebate Form

Item#:

POL-20-550

Our Price:

$899.00




List Price: $999.99




Description:

The new and improved Polaris 3900 Sport Robotic Pool Cleaner delivers unmatched vacuum power, incomparable convenience, and legendary performance. It integrates the time-proven Polaris Classic series features you love with innovative new enhancements for added durability, reliability, and performance.

The Polaris 3900 Sport combines the dynamic appeal of a completely re-engineered body design with the most sophisticated features, producing maximum vacuum power and drive torque for quicker cleaning and fewer hang-ups. It features an all-wheel PosiDrive system with durable stainless steel drive chain that delivers 50% more torque for maximum speed and performance. And, it is equipped with a dual-chamber zippered SuperBag that picks up and stores more debris, making cleaning easy and less frequent. It also features innovative auto-reverse technology, which enables it to free itself if it gets stuck.

The Polaris 3900 Sport pressure cleaner works in all in-ground pools, and requires a booster pump. It supplements the pool's filtration system by circulating an additional 40 gallons of water per minute through its filter bag. The 3900 Sport now includes TailSweep PRO, an advanced sweep hose enhancement that blows debris out of corners and hard to reach places, while also keeping water from spraying outside the pool. No more wet windows or walkways!




Polaris Rebate Form




Polaris 3900 Cleaner Brochure

Item#:

POL-20-504

Our Price:

$599.00




List Price: $699.00




Description:

The 180 is suitable for all in-ground pools regardless of the shape or surface type. It sweeps, scrubs and vacuums all pool surfaces and also traps large debris like leaves and pebbles in its own filter bag. A booster pump is required if your pool does not already have one installed.

For all in-ground pools. Works with a booster pump
Vacuums, sweeps and scrubs any size pool in 3 hour or less.
Large bottom opening picks up large debris
Runs off a separate booster pump
Works independently from the rest of your pool system.
Unique filter bag removes debris before it reaches your pump
One year warranty

Item#:

POL-20-558

Our Price:

$599.99




List Price: $699.99




Description:

The Polaris 9100 Sport Robotic delivers a crystal-clean pool with the push of a button.



Vortex Vacuum Technology captures more debris load than similar cleaners
Top access, medium, all-purpose filter canister allows for easy clean-up
2WD technology cleans pool floor and cove; one cleaning cycle (2 hrs)
Lightweight (weighs 13 lbs), compact design for easy portability and enhanced agility
Cleans all pool surfaces, ideal for small to medium pools up to 40 ft. in length, 2 year warranty

Item#:

POL-20-508

Our Price:

$599.00




List Price: $629.99




Description:

The Polaris 280 in ground Pool Cleaner provides pool owners with an effective way to drastically cut down on their pool maintenance while keeping their pools cleaner than ever. The Polaris 280 utilizes powerful double jets to pry loose even the toughest scum, dirt, and debris buildup and vacuum it into its collection bag, instead of depositing it into your pool filters.



View All Polaris 280 Pool Cleaners »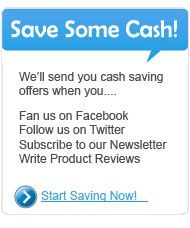 Tired of searching for Polaris Pool Cleaners Parts? Come on in ... the water's fine! We have 100 Polaris Pool Cleaners Parts and Polaris 280 Pool Cleaners in stock right now, with prices ranging from $2.99 to $127.99 - and that's just the beginning. YourPoolHQ is home to over 100,000 spa and pool products, at the best prices anywhere. Supplies from all the brands you count on are here, waiting to ship directly to your favorite oasis. Every one of our Polaris Pool Cleaners Parts comes with our 100% satisfaction guarantee, so you can be confident you're getting what you need. Our selection of Polaris Pool Cleaners Parts is sure to include the one for you, so have a look around and use our easy checkout when you're ready. We're working every day to provide the answers to your pool questions - if you need a little help, just give us a call or send an email.