Kleen Machine Pool Cleaner
Best Sellers
Item#:

BAR-20-280

Our Price:

$499.99




List Price: $527.99




Description:

**** All cleaner sales are final. Any cleaner that has been used may not be returned.****


$100 manufacturer's rebate through September 30th 2011
In Ground Pool Cleaner
Flexible disc enables the X7 Pool Cleaner to get in and out of tight corners without getting stuck
X7 patented diaphragm delivers more efficient suction
One of the quietest cleaners on the market
Tilt Action Rudder allows for a new level of agility and mobility in navigating tight areas in the pool
The Twist Locking Hose provides secure connection and reduces vacuum loss
Flexi-Hose Joint bends in every direction to enable the X7 to go where other cleaners have problems
Dura Life Diaphragm is designed with over-molded reinforcement for the ultimate in durability
Includes 14 lengths of hose - 15% more than the G4 cleaner

Item#:

BAR-20-258

Our Price:

$159.99




List Price: $189.99




Description:

The powerful Baracuda Ranger Above Ground Swimming Pool cleaner features the same technology as its in-ground cousin, the Baracuda G3. With only one moving part, it will thoroughly clean your above-ground pool of debris, twigs, leaves and even pebbles. Since there is only one moving part, there is less maintenance on the Ranger than other cleaners. The patented "Easy Access System" lets you remove the "flapper valve", service it yourself and replace it right at your home. You can install the unit in minutes without any tools or special fittings. Since it runs off of your pool's pump and filter, Ranger cleans automatically anytime that your pump is operating. The Ranger cleaner comes complete and ready to attach to your skimmer with 36 feet of hose.

Item#:

POL-20-508

Our Price:

$529.99




List Price: $629.99




Description:

The three wheels and rubber tires allow it to quickly clean the bottom of the pool, the sides and even stairs without a problem. Spend more time to enjoying your pool and less time scrubbing it by hand. The dependable Polaris 280 easily connects to a dedicated pressure line. Powered by double jets and a separate booster pump, the 280 is suitable for all in-ground pools. It sweeps, scrubs, and vacuums the bottom, walls, and steps of the pool and traps large debris like leaves and pebbles in its own filter bag.

Cleans pools in 3 hours or less
Perfect for all in ground pools
Includes 31 feet of hose
Pressure side style pool cleaner
1 year manufacturer's warranty
Requires a booster pump

Item#:

POL-20-530

Our Price:

$279.99




List Price: $359.99




Description:

The Polaris Vac-Sweep® 165 is designed for any vinyl or fiberglass in-ground pool, even those with an uneven bottom up
to eight feet deep.



Installs in minutes
Operates with pumps and filtration systems normally found on in-ground pools.
Vacuums the bottom and sweeps the sides in three hours or less.
Patented jet sweep assembly blows water against the pool wall to loosen debris in hard-to-reach places and then sweeps it into an easy-to-remove filter bag.
Powered by the pressure of clean water returning to your pool, leaving both the filter and skimmer free to eliminate contaminants.
Unique filter bag removes debris before it reaches your pump basket or filter, prolonging the life of your filtration system.

Item#:

POL-20-504

Our Price:

$499.00




List Price: $549.00




Description:

The 180 is suitable for all in-ground pools regardless of the shape or surface type. It sweeps, scrubs and vacuums all pool surfaces and also traps large debris like leaves and pebbles in its own filter bag. A booster pump is required if your pool does not already have one installed.

For all in-ground pools. Works with a booster pump
Vacuums, sweeps and scrubs any size pool in 3 hour or less.
Large bottom opening picks up large debris
Runs off a separate booster pump
Works independently from the rest of your pool system.
Unique filter bag removes debris before it reaches your pump
One year warranty

Item#:

HAY-20-575

Our Price:

$419.99




List Price: $469.99




Description:

The Hayward Navigator Pro in-ground pool cleaner uses exclusive SmartDrive technology to clean faster and more efficiently than any random style pool cleaner. Compared to other suction style pool cleaners, Navigator Pro's technology allows for a silent operation so you can enjoy a pleasant, peaceful pool environment even when the Navigator Pro is hard at work.


Hayward Navigator Pro Brochure

Hayward Navigator Pro Cleaner Parts
View All Kleen Machine Pool Cleaner »
Manta Pool Cleaner
Related Items
Item#:

BAR-201-1004

Our Price:

$34.99




List Price: $39.99




Description:

Baracuda number W81700
Diaphragm for Pacer series, Manta series and Alpha series Baracuda pool cleaners
Fits Alpha 3, Alpha 3+, Alpha 2, Pacer, Beta, Manta above ground and Manta in-ground cleaners
Baracuda / Zodiac factory original replacement part

Item#:

BAR-201-1089

Our Price:

$31.99




List Price: $35.99




Description:

The original replacement long life diaphragm W81701 for Baracuda Alpha 2, Alpha 3, Pacer and Manta above ground and Manta in-ground pool cleaners. The long life diaphragm is designed to have double the life span of a normal Baracuda cleaner diaphragm. The suction diaphragm is a common wear part on Baracuda cleaners and replacing it helps improve the cleaner's efficiency and effortless movement along the pool bottom.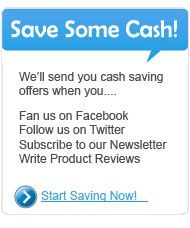 Does searching for Kleen Machine Pool Cleaner have you swimming laps around the web? We have 216 Kleen Machine Pool Cleaner and Manta Pool Cleaner from $3.99 to $1,799.99, and that barely splashes the surface. YourPoolHQ is the best place to shop for spa products and pool products, with selection and prices that you won't find anywhere else. Products for every aspect of water maintenance, from the brands you know and trust, are waiting to ship directly to you. We back all of our Kleen Machine Pool Cleaner with a true 100% satisfaction guarantee, so you can shop with confidence every time. So shop our comprehensive assortment of Kleen Machine Pool Cleaner and use our simple online checkout when you're ready. If you need help finding the right product, have a question about a product, or just like to talk pools, give us a call - we're here to help!