Best Sellers
Item#:

ITX-90-4628-P

Our Price:

$16.99




List Price: $21.99




Description:

60" x 39"
Pink (also available in yellow)
10 gauge vinyl
Unique design for extra fun
Transparent top panel with pink and blue bottom
2 air chambers with double valves
2 handles for stability
2 cup/can holders
For adult use
Repair patch included

Item#:

ITX-90-4628-Y

Our Price:

$16.99




List Price: $21.99




Description:

60" x 39"
Yellow (also available in pink)
10 gauge vinyl
Unique design for extra fun
Transparent top panel with pink and blue bottom
2 air chambers with double valves
2 handles for stability
2 cup/can holders
For adult use
Repair patch included

Item#:

PLE-051-9154

Our Price:

$13.99




List Price: $17.99




Description:

The Intex Type B 15 Sq Ft Pool Filter Cartridge by Pleatco works on Intex Filters commonly found on large inflatable Intex swimming pools. The Type B filter cartridge is compatible with filter pump models 56633 and 56634. The FC-3752 also replaces the Unicel C-5315, Pleatco PIN20, 59901W, 59005W and 59905. This cartridge measures 10 inches in length by 5 3/4 inches in diameter and has 1 7/8 inch openings on top and bottom.

Item#:

ITX-90-4614 -B

Our Price:

$13.99




List Price: $19.99




Description:

Armrests and backrest provide total comfort
Molded pillow for extra comfort
Built-in drink holder
Pearlescent bottom
Ships as either Blue or Silver
Transparent top panel with multi-colored s-beam
Two air chambers
Includes repair patch
Ages 6 years and up
Size: 63'' x 33-1/2''

Item#:

HAY-15-739

Our Price:

$1,299.99




List Price: $1,874.99




Description:

Now you can enjoy a warmer pool this season without drastically raising your energy costs. Its hydraulic performance also saves energy by reducing the circulation time of the pump and it can raise the temperature of an 800 gallon pool 30 degrees in less than an hour. Whether you want to extend your swimming season or swim year-round, Universal H-Series heaters give you comfort with efficiency. It's the perfect addition to your pool system.


Hayward H-Series Pool Heater Brochure

Hayward H-Series Heater Parts
View All Intex Pool Heaters »
Floating Pool Heaters
Related Items
Item#:

PSL-40-0808

Our Price:

$7.99




List Price: $10.99




Description:

The Deluxe Floating Pool and Spa Thermometer is easy to read, has a large floating top portion to help keep it upright and includes a string to easily attach it.

Item#:

NA4173

Our Price:

$94.99




List Price: $119.99




Description:

Great way to light your pool without an expensive lighting system
Floats on pool surface safely lighting up to a 20'x40' pool
Works in all pools as well as ponds and lakes
Includes rechargeable batteries and charger
LED lights last up to 100,000 hours
Durable outer casing won't fade from sunlight or chemicals
Diameter: 7-7/8"
Height: 4-3/4"
1 Year manufacturer's warranty

Item#:

PMS-90-1041

Our Price:

$17.99




List Price: $26.99




Description:

The Poolmaster Floating Pool and Spa Refreshment Float is perfect for pool and spa parties and is an attractive way to serve everyone's favorite drinks. The refreshment float is made of heavy gauge vinyl construction and includes a center tray that is surrounded by six drink holders.

Item#:

HAY-15-730

Our Price:

$1,599.99




List Price: $2,099.99




Description:

Now you can enjoy a warmer pool this season without drastically raising your energy costs. Its hydraulic performance also saves energy by reducing the circulation time of the pump and it can raise the temperature of an 800 gallon pool 30 degrees in less than an hour. Whether you want to extend your swimming season or swim year-round, Universal H-Series heaters give you comfort with efficiency. It's the perfect addition to your pool system.



Hayward H-Series Heater Brochure

Hayward H-Series Heater Parts

Item#:

SWL-90-1161

Our Price:

$10.99




List Price: $17.99




Description:

Floating Frog Pool And Spa Chlorine Dispenser for 3 inch tablets.
View All Floating Pool Heaters »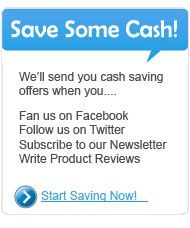 Stop looking for Intex Pool Heaters ... you're already here! We have 101 Intex Pool Heaters and Floating Pool Heaters in stock, starting at $5.99 everyday. YourPoolHQ offers the widest selection and best prices anywhere on all your favorites spa and pool products. We've got all the brands you know and trust, ready to ship from our distribution centers to your pool paradise. We back all of our Intex Pool Heaters with a true 100% satisfaction guarantee, so you can shop with confidence every time. Our selection of Intex Pool Heaters is sure to include the one for you, so have a look around and use our easy checkout when you're ready. Whether you're making a repeat purchase or searching for a solution to a problem, we'll be happy to help you find what you're looking for - just give us a call!