Intex Above Ground Pool Heaters
Best Sellers
Item#:

NE1215

Our Price:

$86.99




List Price: $124.99




Description:

Great low priced attractive A-Frame style ladder for 48" above ground pools.



A-Frame Style Above Ground Pool Ladder
For 52" deep pools
For use with Tubular Steel Frame Pools
Great for Intex & ProSeries style pools
Sturdy, light weight steel frame
4 High impact SureStep™ plastic steps
Built-in barrier to prevent entrapment
Pure White ladder and blue steps compliment any pool
Simple assembly and installation
Complies with New USA ASTM and ANSI/APSP-4 Regulations

Item#:

ITX-90-4628-P

Our Price:

$16.99




List Price: $21.99




Description:

60" x 39"
Pink (also available in yellow)
10 gauge vinyl
Unique design for extra fun
Transparent top panel with pink and blue bottom
2 air chambers with double valves
2 handles for stability
2 cup/can holders
For adult use
Repair patch included

Item#:

ITX-90-4628-Y

Our Price:

$16.99




List Price: $21.99




Description:

60" x 39"
Yellow (also available in pink)
10 gauge vinyl
Unique design for extra fun
Transparent top panel with pink and blue bottom
2 air chambers with double valves
2 handles for stability
2 cup/can holders
For adult use
Repair patch included

Item#:

PLE-051-9154

Our Price:

$13.99




List Price: $17.99




Description:

The Intex Type B 15 Sq Ft Pool Filter Cartridge by Pleatco works on Intex Filters commonly found on large inflatable Intex swimming pools. The Type B filter cartridge is compatible with filter pump models 56633 and 56634. The FC-3752 also replaces the Unicel C-5315, Pleatco PIN20, 59901W, 59005W and 59905. This cartridge measures 10 inches in length by 5 3/4 inches in diameter and has 1 7/8 inch openings on top and bottom.

Item#:

ITX-90-4614 -B

Our Price:

$13.99




List Price: $19.99




Description:

Armrests and backrest provide total comfort
Molded pillow for extra comfort
Built-in drink holder
Pearlescent bottom
Ships as either Blue or Silver
Transparent top panel with multi-colored s-beam
Two air chambers
Includes repair patch
Ages 6 years and up
Size: 63'' x 33-1/2''
View All Intex Above Ground Pool Heaters »
Intex Above Ground Pool Heaters
Related Items
Item#:

ITX-90-4614 -S

Our Price:

$13.99




List Price: $21.99




Description:

Armrests and backrest provide total comfort
Molded pillow for extra comfort
Built-in drink holder
Pearlescent silver bottom
Transparent top panel with multi-colored s-beam
Two air chambers
Includes repair patch
Ages 6 years and up
Size: 63'' x 33-1/2''

Item#:

ITX-90-4553

Our Price:

$16.99




List Price: $21.99




Description:

The Intex Color Splash Lounger features a unique wave design and 2 air chambers making sunbathing and lounging super comfortable while you get all the relaxation you need while in the pool. The Color Splash Lounger measures 75 inches long by 32 inches wide and is made with 10 gauge (0.25mm) vinyl. A contoured pillow adds extra comfort. Repair patch included.

Item#:

59574EP

Our Price:

$6.99




List Price: $9.99




Description:

My Baby Float from Intex is a great way to introduce your baby to water this summer. The inflatable My Baby Float has a large outer ring and smaller inner inflatable ring for flotation stability and safety. The smooth seat straps and inflating back rest provide both comfort and stability so your baby can sit correctly in the pool as you float them around playing in the water. The float is compact and easily stores making it great for travel to the pool or vacations.

Item#:

PUR-15-514

Our Price:

$939.99




List Price: $1,069.99




Description:

The Pentair MiniMax 100,000 BTU Natural Gas Heater is a compact, lightweight and efficient gas fired, high performance above ground pool and spa heater. It can be connected to schedule 40 CPVC or ABS pipe and has a built-in top. The 460347 MiniMax 100 is equipped with a reliable direct spark ignition (DSI) system. The MiniMax 100's controls have been designed for very easy access and are user friendly. This heater has bronze headers and features quiet and dependable operation from it's packaged burner system. The Natural Gas MiniMax 100 is a Electric standing pilot version. It's low profile and low weight make it versatile and simple for a one person installation.

Item#:

PUR-15-519

Our Price:

$849.99




List Price: $999.99




Description:

MiniMax® high performance aboveground pool heaters are compact, self-contained heaters sized specifically for your aboveground pool.MiniMax heaters are the efficient and economical way to keep your aboveground pool at the optimum temperature.


Pentair MiniMax Heater Brochure

Pentair MiniMax Heater Parts

Item#:

RHM-15-1493

Our Price:

$1,069.99




List Price: $1,299.99




Description:

The Raypak Versa 130 is the perfect choice for above ground pools, spas and hot tubs. The Versa 130 has up to 30% more BTU's than competitor's above ground pool heaters which means it will heat up your water that much faster allowing you to extend your swim season by opening your pool earlier and closing it later.

Energy-smart Raypak heaters consistently achieve the highest efficiency ratings and they exceed all federal and state standards. The heat exchanger fin tubes are each made from a single piece of extruded copper. This integral-fin design allows maximum heat transfer to be attained and maintained.

The Raypak P-M130A-EN-C (011472) Versa is a 130,000 btu natural gas (NG) electronic ignition (120/240 volt) heater for above ground pools, spas and hot tubs.
View All Intex Above Ground Pool Heaters »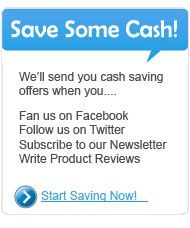 If you're shopping for Intex Above Ground Pool Heaters, you've come to the right place. We stock 547 Intex Above Ground Pool Heaters and Intex Above Ground Pool Heaters, priced from $0.99 to $7,574.99, and so much more. YourPoolHQ has the best selection of pool products and spa products anywhere, at prices that won't overflow your budget. All your favorite brands, for every aspect of maintenance and supply, ready to ship directly to you. We back all of our Intex Above Ground Pool Heaters with a true 100% satisfaction guarantee, so you can shop with confidence every time. So shop our complete selection of Intex Above Ground Pool Heaters with confidence, and use our easy online checkout when you're ready. Whether you're making a repeat purchase or searching for a solution to a problem, we'll be happy to help you find what you're looking for - just give us a call!