Best Sellers
Item#:

PMS-90-1061

Our Price:

$8.99




List Price: $12.99




Description:

Poolmaster Learn to Swim Arm Floats are an excellent way to allow beginning swimmers to have fun while building their confidence in the water. These arm floats are designed for comfort and allow a full range of motion. The heavy 16 gauge construction makes them more durable than most arm band products.

Item#:

SWL-90-2015

Our Price:

$34.99




List Price: $44.99




Description:

Swimline Sling Chair
Foam Tubes
Nylon Mesh
Colors will vary
Ages 5 and up

Item#:

ITX-90-4286

Our Price:

$18.99




List Price: $28.99




Description:

Sea Turtle Inflatable Ride-On Float
Large Inflatable - 75" x 67"
12 gauge (.3mm) vinyl
2 Air chambers
2 Heavy duty handles
Repair patch included
Ages 3 and up

Item#:

RAI-40-2105

Our Price:

$6.99




List Price: $9.99




Description:

Pentair / Rainbow part number R181086 / 590
Length: approximately 9 inches
Width: approximately 5 inches
Color: Blue & White
Fits 3/4 inch pool rope

Item#:

POL-201-3263

Our Price:

$6.99




List Price: $9.99




Description:

Polaris part number D-10
Feed Hose Float
Fits the Polaris 180, 280, 380, 480 & 3900 Sport pool cleaners
Factory original Polaris replacement part

Item#:

PMS-90-5649-R

Our Price:

$29.99




List Price: $34.99




Description:

The Red Day Dreamer Pool Lounge by Poolmaster has a tube-style seat with a comfortable backrest that provides comfort and stability. It also includes sturdy handles and a convenient built-in drink holder. The fun flower pattern comes in 4 bright, festive colors: Yellow, Red, Orange, Blue.
View All Infant Pool Floats »
Pool Floats For Babies
Related Items
Item#:

59574EP

Our Price:

$6.99




List Price: $9.99




Description:

My Baby Float from Intex is a great way to introduce your baby to water this summer. The inflatable My Baby Float has a large outer ring and smaller inner inflatable ring for flotation stability and safety. The smooth seat straps and inflating back rest provide both comfort and stability so your baby can sit correctly in the pool as you float them around playing in the water. The float is compact and easily stores making it great for travel to the pool or vacations.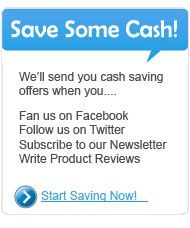 Your search for Infant Pool Floats is over! We've found 34 Infant Pool Floats and Pool Floats For Babies, ranging in price from $5.99 to $234.99, and that's not all. YourPoolHQ has the best selection of pool products and spa products anywhere, at prices that won't overflow your budget. All your favorite brands, for every aspect of maintenance and supply, ready to ship directly to you. Every one of our Infant Pool Floats comes with our 100% satisfaction guarantee, so you can be confident you're getting what you need. Our selection of Infant Pool Floats is sure to include the one for you, so have a look around and use our easy checkout when you're ready. We're working every day to provide the answers to your pool questions - if you need a little help, just give us a call or send an email.