In Ground Pool Accessories
Best Sellers
Item#:

NA402 / HOR-751-1000

Our Price:

$72.99




List Price: $97.99




Description:

Prolong the life of your pool liner with this convenient and economic Pool Step Pad.



Pool Step Liner Pad
Acts as a cushion between ladder base and pool liner
Protects your pool liner from damage caused by step base
Eliminates scratching and chaffing caused by step
Dimensions: 4 ft x 5 ft
Perfect for the Wedding Cake style or other large steps including Grand Entrance and Royal Entrance Steps

Item#:

NA401

Our Price:

$37.99




List Price: $44.99




Description:

Prolong the life of your pool liner with this convenient and economic Pool Step Pad.



Pool Step & Ladder Pad by Blue Wave
Acts as a cushion between ladder base and pool liner
Protects your pool liner from damage caused by ladder base
Eliminates scratching and chaffing caused by ladders
Dimensions: 2 ft x 3 ft
Perfect for the Blue Wave Easy Pool Step, Biltmor Step and others

Item#:

HER-75-7063

Our Price:

$22.99




List Price: $29.99




Description:

Universal Pool Step Weight
Commercial Grade
Built In Handle Allows For Easy Install & Removal
Chemical Resistant Material
Extra Wide Spout For Easy Fill
50 lb Capacity
Use 2 Anchors For 26" Steps
Use 3 Anchors For 36" Steps
Sand Is NOT Included
Sold Individually

Item#:

NA400 / HOR-751-1002

Our Price:

$21.99




List Price: $33.99




Description:

Prolong the life of your pool liner with this convenient and economic Pool Ladder Pad.



Pool Ladder Liner Pad
Acts as a cushion between ladder base and pool liner
Protects your pool liner from damage caused by ladder base
Eliminates scratching and chaffing caused by ladder
Dimensions: 9" x 30"

Item#:

NL113

Our Price:

$61.99




List Price: $82.99




Description:

Wall foam is available in 4 sizes, please see technical specs to determine how much is required for your pool.



Above Ground Pool Wall Foam
Closed cell material
Creates smooth wall surface
Prevents liner puncture from rust & wall degradation
Simple installation
Length: 100' Roll
Thickness: 1/8"
Width: 48" 

Item#:

NL112

Our Price:

$56.99




List Price: $74.99




Description:

Wall foam is available in 4 sizes, please see technical specs to determine how much is required for your pool.



Above Ground Pool Wall Foam
Closed cell material
Creates smooth wall surface
Prevents liner puncture from rust & wall degradation
Simple installation
Length: 85' Roll
Thickness: 1/8"
Width: 48" 
View All In Ground Pool Accessories »
Hayward Pool Accessories
Related Items
Item#:

HAY-401-5650

Our Price:

$24.99




List Price: $34.99




Description:

Hayward part number SPX1067C
Vacuum Head Brush Set
Fits Hayward SP1067 Power-Vac (Round Vac Head)
Set includes two (2) brushes
Factory original Hayward replacement part

Item#:

WTO-70-1215

Our Price:

$64.99




List Price: $83.99




Description:

Our Weather-Out Pool Heater Cover is a one size fits all, high quality, durable vinyl cover that resists tears and damage from sunlight while protecting the heater from rain, salt water spray, sprinkler systems, ice, snow, leaves and other debris. The non-woven interior lining does not retain moisture which prevents condensation. The generous fit of the cover allows plenty of air flow resulting in a clean, dry heater.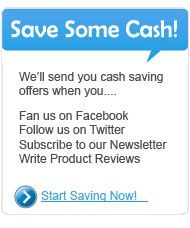 Looking for In Ground Pool Accessories? Welcome to the deep end! We have 18 In Ground Pool Accessories and Hayward Pool Accessories in stock, starting at $4.99 everyday. YourPoolHQ has the best selection of pool products and spa products anywhere, at prices that won't overflow your budget. All your favorite brands, for every aspect of maintenance and supply, ready to ship directly to you. Buy from us with confidence - we back all of the In Ground Pool Accessories we sell with our 100% satisfaction guarantee. Browse our complete assortment of In Ground Pool Accessories, and you'll find the one you're looking for. Use our easy online checkout when you're ready. If you need help finding the right product, have a question about a product, or just like to talk pools, give us a call - we're here to help!