Best Sellers
Item#:

GLD-45-130 / GLD-45-2002

Our Price:

$999.00




List Price: $1,344.99




Description:

Forget about mixing, measuring or messing around with harsh liquid or tablet chlorine. Say goodbye to red eyes, itchy skin, heavy chemical odors and the bleaching of toys and clothes. Now there's an easier, more efficient and cost-effective way to satisfy 100% of your sanitization
needs and enjoy pool water that's always clean, clear and luxuriously soft.

Hayward Aqua Rite Electronic Chlorine Generators (also known as salt chlorinators) are the largest selling system in the world. They automatically produce pure chlorine every day while the pool is being filtered and distribute it evenly throughout the pool via the return jets. Aqua Rite generators use a low concentration of salt dissolved in the pool water (below the level of taste) to produce up to 1.45 lbs of chlorine daily, enough for all residential pools up to 40,000 gallons. They are also NSF certified and approved for use on commercial and public pools. They easily install on standard filtration systems, both for new construction and on existing pools.




Hayward Salt Chlorination Brochure

Item#:

GLD-45-2001 / GLD-45-130

Our Price:

$849.00




List Price: $1,134.99




Description:

Forget about mixing, measuring or messing around with harsh liquid or tablet chlorine. Say goodbye to red eyes, itchy skin, heavy chemical odors and the bleaching of toys and clothes. Now there's an easier, more efficient and cost-effective way to satisfy 100% of your sanitization needs and enjoy pool water that's always clean, clear and luxuriously soft.

Hayward Aqua Rite Electronic Chlorine Generators (also known as salt chlorinators) are the largest selling system in the world. They automatically produce pure chlorine every day while the pool is being filtered and distribute it evenly throughout the pool via the return jets. Aqua Rite generators use a low concentration of salt dissolved in the pool water (below the level of taste) to produce enough chlorine daily for all residential pools up to 25,000 gallons. They are also NSF certified and approved for use on commercial and public pools. They easily install on standard filtration systems, both for new construction and on existing pools.




Hayward Salt Chlorination Brochure

Item#:

GLD-45-2001 / GLD-45-2000

Our Price:

$729.99




List Price: $974.99




Description:

Forget about mixing, measuring or messing around with harsh liquid or tablet chlorine. Say goodbye to red eyes, itchy skin, heavy chemical odors and the bleaching of toys and clothes. Now there's an easier, more efficient and cost-effective way to satisfy 100% of your sanitization needs and enjoy pool water that's always clean, clear and luxuriously soft.

Hayward Aqua Rite Electronic Chlorine Generators (also known as salt chlorinators) are the largest selling system in the world. They automatically produce pure chlorine every day while the pool is being filtered and distribute it evenly throughout the pool via the return jets. Aqua Rite generators use a low concentration of salt dissolved in the pool water (below the level of taste) to produce enough chlorine daily for all residential pools up to 15,000 gallons. They are also NSF certified and approved for use on commercial and public pools. They easily install on standard filtration systems, both for new construction and on existing pools.




Hayward Salt Chlorination Brochure

Item#:

GLD-45-130

Our Price:

$529.99




List Price: $699.99




Description:

Forget about mixing, measuring or messing around with harsh liquid or tablet chlorine. Say goodbye to red eyes, itchy skin, heavy chemical odors and the bleaching of toys and clothes. Now there's an easier, more efficient and cost-effective way to satisfy 100% of your sanitization
needs and enjoy pool water that's always clean, clear and luxuriously soft.

Hayward AQR Aqua Rite Electronic Chlorine Generators (also known as salt chlorinators) are the largest selling system in the world. They automatically produce pure chlorine every day while the pool is being filtered and distribute it evenly throughout the pool via the return jets. Aqua Rite generators use a low concentration of salt dissolved in the pool water (below the level of taste) to produce up to 1.45 lbs of chlorine daily, enough for all residential pools up to 40,000 gallons. They are also NSF certified and approved for use on commercial and public pools. They easily install on standard filtration systems, both for new construction and on existing pools. Turbo Cells sold separately.


Hayward Salt Chlorination Brochure

Item#:

GLD-451-2100

Our Price:

$139.99




List Price: $164.99




Description:

The Hayward Aqua Rite P-Kit is needed when upgrading your Hayward Pro Logic or Aqua Logic pool automation control system to add a Hayward Aqua Rite Salt Water Chlorinator or replace these parts on your existing chlorinator. This kit includes the Tee, the Flow Sensor with Cable and 2 Unions. This is a factory original Hayward / Goldline replacement part.



Hayward part number P-Kit
Pro Logic Plumbing Kit for Salt Chlorination
Used to upgrade Pro Logic or Aqua Logic to add a saltwater chlorinator
Needed when installing an Aqua-Rite Cell when purchased with a Pro Logic system
Includes Tee, Flow Sensor with cable and 2 unions
Factory original Hayward replacement part
View All Hayward Water System »
Hayward Pool Salt System
Related Items
Item#:

HAY-45-3014 / HAY-451-3007

Our Price:

$599.00




List Price: $699.99




Description:

The Hayward Salt & Swim 3C PRO Salt Chlorinator delivers the 3 Cs of salt chlorination - Comfort, Convenience all at a Cost you'll love.

You'll get unimaginable Comfort of silky soft water, that won't turn eyes red. Its more natural approach to chlorination also eliminates the harsh chlorine odor associated with factory-produced chlorine. No more lugging heavy buckets and jugs of harsh Chlorine. With Salt Chlorination, sanitizing pools happens automatically by converting ordinary salt into Chlorine. Now that's Convenient.

What if you could get the Comfort and Convenience you desire, but at a cost savings of 50% or more? You can, with Salt & Swim 3C. Each cell produces a ton of chlorine - literally but at more than half the cost of other forms of Chlorine.




****The SAS-PRO model has a glue-in cell housing and must be glued into 2 Inch plumbing and is meant to be installed by a pool professional. The SAS / SAS-CELL model has non glued unions and can be used with 1-1/2 inch or 2 inch plumbing for self installations.****

A single Salt & Swim 3C Cell produces the equivalent of:
- 200 lbs off 100% pure available chlorine
- 225 lbs Trichlor - That's $1.11/pound.!
- 208 gallons of liquid chlorine weighs 1 ton - That's $1.20/gallon!




Salt & Swim FAQ




Product Overview

Item#:

GLD-45-101

Our Price:

$624.99




List Price: $789.99




Description:

The Hayward AquaTrol AQ-TROL-HP Chlorine Generator, also called a salt generator, is designed specifically for above ground pools up to 18,000 gallons. The AquaTrol system allows you to have crystal clear, silky smooth water at an affordable price. The AquaTrol chlorine generator takes a low concentration of common salt in the pool water and converts it into chlorine without all the harsh side effects eliminating red irritated eyes, dry itchy skin and the chlorine smell.

Complete with a built in time clock that allows you to control your filtering time and your chlorine production, the AquaTrol saves you money by reducing filtering costs and eliminating the need to buy chlorine. Designed with the do-it-yourselfer in mind, this system is simple to install in about 30 minutes.

Item#:

GLD-30-827

Our Price:

$1,289.00




List Price: $1,599.99




Description:

The Hayward PL-PLUS Aqua Plus makes owning a pool fun and healthy with easy, convenient pool automation and safe electronic chlorine generation. It automatically generates its own chlorine using ordinary table salt for pools up to 40,000 Gallons. The Aqua Plus offers user friendly and cost effective swimming pool automation and simplifies and enhances pool and spa ownership by combining automated control and salt chlorination into one easy-to-install, easy-to-operate package.




Aqua Plus Brochure




Aqua Plus Remote Options

Item#:

GLD-451-1001

Our Price:

$129.99




List Price: $174.99




Description:

Goldline / Hayward part number GLX-FLO-RP
Flow Switch
Includes 15 foot cord
Works with AquaRite, AquaLogic and AquaTrol salt chlorine generators
Also works with Naturesoft Water purification systems, Mineral Springs and SplashCLEAR (all models except - RJ versions)
1 Year manufacturer's warranty

Item#:

GLD-45-131

Our Price:

$574.99




List Price: $813.99




Description:

The professional-grade Hayward AQR-PRO AquaRite Pro Salt Chlorinator takes salt chlorination and chemistry management to new levels. This integrated solution automatically senses chlorine and pH levels and dispenses a self-renewing supply of pure chlorine while controlling pH*: *when adding the optional Sense and Dispense System.

The Aqua Rite Pro Chlorinator automatically produces pure chlorine every day while the pool is being filtered and distributes it evenly throughout the pool via the return jets. Aqua Rite generators use a low concentration of salt dissolved in the pool water (below the level of taste) to produce up to 1.45 lbs of chlorine daily, enough for all pools up to 40,000 gallons. They are also NSF certified and approved for use on commercial and public pools. They easily install on standard filtration systems, both for new construction and on existing pools.

Right-sized salt chlorination.
Salt Chlorination TurboCells are available in three sizes – 40,000, 25,000 and 15,000 gallons. The three sizes enable you to right-size your system for the most efficient and cost-effective chlorination possible.

**TurboCells are sold separately.
View All Hayward Pool Salt System »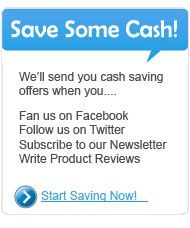 Looking for Hayward Water System? Welcome to the deep end! There are 9 Hayward Water System and Hayward Pool Salt System in stock here, with prices from $99.99 to $999.00, and that's not all! YourPoolHQ has over 100,000 of the world's most trusted pool and spa products, ready to ship directly to your backyard. All of our Hayward Water System come with a 100% satisfaction guarantee, meaning we'll do everything to make sure you're happy with your purchase. So shop our complete selection of Hayward Water System with confidence, and use our easy online checkout when you're ready. We're working every day to provide the answers to your pool questions - if you need a little help, just give us a call or send an email.