Hayward Above Ground Pool Pumps
Best Sellers
Item#:

HAY-10-338

Our Price:

$224.99




List Price: $264.99




Description:

The Hayward PowerFlo LX high-performance-pump series is designed specifically for the rigors of above-ground- and on-ground-type swimming pools. Featuring a heavy-duty motor, PowerFlo LX offers dependable performance and quiet operation.


Hayward Power-Flo LX Pump Brochure

Hayward Power-Flo LX Pump Parts


Item#:

HAY-10-397

Our Price:

$234.99




List Price: $269.99




Description:

The Hayward PowerFlo LX high-performance-pump series is designed specifically for the rigors of above-ground- and on-ground-type swimming pools. Featuring a heavy-duty motor, PowerFlo LX offers dependable performance and quiet operation.


Hayward Power-Flo LX Pump Brochure

Hayward Power-Flo LX Pump Parts

Item#:

HAY-10-419

Our Price:

$209.99




List Price: $244.99




Description:

The Hayward PowerFlo LX high-performance-pump series is designed specifically for the rigors of above-ground- and on-ground-type swimming pools. Featuring a heavy-duty motor, PowerFlo LX offers dependable performance and quiet operation.


Hayward Power-Flo LX Pump Brochure

Hayward Power-Flo LX Pump Parts



Item#:

HAY-10-305

Our Price:

$236.99




List Price: $299.99




Description:

The Power-Flo II is a versatile, high-performance self-priming pump designed to meet the varying specifications of mid-sized in-ground, aboveground and on-ground swimming pools. The Power-Flo II incorporates features such as a massive 118 cubic-inch strainer basket, a heavy duty motor with stainless steel shaft, and a quickrelease "see-thru" strainer cover.


Hayward Power-Flo II Pump Brochure

Hayward Power-Flo II Pump Parts

Item#:

HAY-10-317

Our Price:

$369.99




List Price: $449.99




Description:

Designed for inground pools and spas of all types and size the Hayward Max-Flo self-priming pump combines maximum performance with durable construction. The swing-aside hand and strainer basket make it the ideal choice for both new and existing pool installations.


Hayward Max-Flo Pump Brochure

Hayward Max-Flo Pump Parts

Item#:

HAY-10-315

Our Price:

$349.99




List Price: $439.99




Description:

Designed for inground pools and spas of all types and size the Hayward Max-Flo self-priming pump combines maximum performance with durable construction. The swing-aside hand and strainer basket make it the ideal choice for both new and existing pool installations.


Hayward Max-Flo Pump Brochure

Hayward Max-Flo Pump Parts
View All Hayward Above Ground Pool Pumps »
Cheap Above Ground Pool Pumps
Related Items
Item#:

BAR-20-258

Our Price:

$159.99




List Price: $199.99




Description:

Baracuda part number W01698
Above Ground Pool Cleaner
Effectively remove dirt, bugs, leaves, twigs and pebbles
Navigates around steps and other obstacles
Specially designed frame provides optimal balance and adhesion.
Features just one moving part for quiet operation
Provides reliable, thorough cleaning performance.
The Baracuda Ranger automatic pool cleaner comes pre-assembled and requires no special tools or plumbing.
1 Year Warranty

Item#:

HAY-20-520

Our Price:

$159.99




List Price: $224.99




Description:

Above-ground pools or on-ground pools (flat or dished bottoms)
Patented SmartDrive programmed steering system
Installs in less than 10 minutes, without tools
Unique turbine/gearing system provides balanced water flow
Improves water circulation by pulling water from the pool bottom
Deluxe bumper ring minimizes friction along walls
Slotted santropene shoes for quick turns
1 Year manufacturer's warranty

Item#:

SMP-30-514

Our Price:

$99.99




List Price: $123.99




Description:

White Light
28' Power cord & transformer
Stainless steel mounting bracket
Chemical resistant lens
Includes Blue, Red & Clear lens
Long life halogen bulb
Safe and simple installation
No need to drop the water line to install
The most affordable 50 Watt aboveground pool light available
Tested to UL Standard 676 and Certified by ETL
12 Volt/100 Watt outdoor pool transformer
100 Watt long-life UV-Coated halogen bulb
One light is bright enough to illuminate most above ground pools
6 Month manufacturer's warranty

Item#:

NW2255

Our Price:

$33.99




List Price: $44.99




Description:

The Stabilizer Base for Brute Force In-Ground Pool Cover Pumps is designed to give our in-ground cover pumps more stability on solid winter covers. The easy snap on design fits any of our Brute Force In-Ground Cover Pumps.



Designed to help stabilize Brute Force Pool Cover Pumps
Easy snap on design
Fits Brute Force in-ground cover pumps (NW2254, NW2256 & NW2258)
Only fits Brute Force Pumps ordered after July 2012
Color: Black

Item#:

NE1215

Our Price:

$86.99




List Price: $124.99




Description:

Great low priced attractive A-Frame style ladder for 48" above ground pools.



A-Frame Style Above Ground Pool Ladder
For 52" deep pools
For use with Tubular Steel Frame Pools
Great for Intex & ProSeries style pools
Sturdy, light weight steel frame
4 High impact SureStep™ plastic steps
Built-in barrier to prevent entrapment
Pure White ladder and blue steps compliment any pool
Simple assembly and installation
Complies with New USA ASTM and ANSI/APSP-4 Regulations

Item#:

NA4035

Our Price:

$103.99




List Price: $134.99




Description:

Add instant light and color to your above ground pool at a fraction of the cost of similar lights. Simply install into your pool's existing return fitting in less than 10 minutes. No holes to cut or reseal. Add the red, blue or green lens (included) to bring a splash of color to your pool. 8 super bright LED lights will last over 100,000 hours and are 80% more efficient than standard lights.

View All Cheap Above Ground Pool Pumps »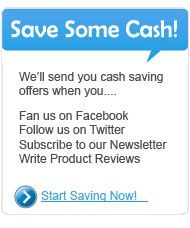 If you're shopping for Hayward Above Ground Pool Pumps, you've come to the right place. We have 27 Hayward Above Ground Pool Pumps and Cheap Above Ground Pool Pumps from $209.99 to $579.99, and that barely splashes the surface. YourPoolHQ has over 100,000 of the world's most trusted pool and spa products, ready to ship directly to your backyard. Our 100% satisfaction guarantee means that every one of the Hayward Above Ground Pool Pumps we sell will be exactly as promised, or we'll do everything we can to make it right. So shop our comprehensive assortment of Hayward Above Ground Pool Pumps and use our simple online checkout when you're ready. Of course, if you don't know or don't see what you're looking for, we'll be happy to help - call us or send an email and we'll help you stay afloat.