Best Sellers
Item#:

NAV-50-1078

Our Price:

$8.99




List Price: $11.99




Description:

32 Ounces
Designed for spas, hot tubs, pools and fountains
Quickly removes foam caused by suntan oil, soap & algaecide
Should be used on an as needed basis
Designed for hot water
Non Abrasive
Fast drying

Item#:

PMS-90-1061

Our Price:

$8.99




List Price: $12.99




Description:

Poolmaster Learn to Swim Arm Floats are an excellent way to allow beginning swimmers to have fun while building their confidence in the water. These arm floats are designed for comfort and allow a full range of motion. The heavy 16 gauge construction makes them more durable than most arm band products.

Item#:

NL113

Our Price:

$61.99




List Price: $82.99




Description:

Wall foam is available in 4 sizes, please see technical specs to determine how much is required for your pool.



Above Ground Pool Wall Foam
Closed cell material
Creates smooth wall surface
Prevents liner puncture from rust & wall degradation
Simple installation
Length: 100' Roll
Thickness: 1/8"
Width: 48" 

Item#:

NL112

Our Price:

$56.99




List Price: $74.99




Description:

Wall foam is available in 4 sizes, please see technical specs to determine how much is required for your pool.



Above Ground Pool Wall Foam
Closed cell material
Creates smooth wall surface
Prevents liner puncture from rust & wall degradation
Simple installation
Length: 85' Roll
Thickness: 1/8"
Width: 48" 

Item#:

NL111

Our Price:

$47.99




List Price: $59.99




Description:

Wall foam is available in 4 sizes, please see technical specs to determine how much is required for your pool.



Above Ground Pool Wall Foam
Closed cell material
Creates smooth wall surface
Prevents liner puncture from rust & wall degradation
Simple installation
Length: 75' Roll
Thickness: 1/8"
Width: 48" 

Item#:

NL110

Our Price:

$41.99




List Price: $52.99




Description:

Wall foam is available in 4 sizes, please see technical specs to determine how much is required for your pool.



Above Ground Pool Wall Foam
Closed cell material
Creates smooth wall surface
Prevents liner puncture from rust & wall degradation
Simple installation
Length: 60' Roll
Thickness: 1/8"
Width: 48" 
View All Foam Pool Floats »
Pool Foam Floats
Related Items
Item#:

NL106 / GAD-801-6169

Our Price:

$18.99




List Price: $24.99




Description:

Foam Bond is the best way to quickly and easily install wall foam to your pool wall and create a long lasting protective barrier. See technical specs to determine how many cans are needed for your pool size.



Fast tack adhesive
Blue color
Pressure sensitive
High volume spray
17 fluid ounces

Item#:

SWL-90-2015

Our Price:

$34.99




List Price: $44.99




Description:

Swimline Sling Chair
Foam Tubes
Nylon Mesh
Colors will vary
Ages 5 and up

Item#:

ITX-90-4286

Our Price:

$18.99




List Price: $28.99




Description:

Sea Turtle Inflatable Ride-On Float
Large Inflatable - 75" x 67"
12 gauge (.3mm) vinyl
2 Air chambers
2 Heavy duty handles
Repair patch included
Ages 3 and up

Item#:

RAI-40-2105

Our Price:

$6.99




List Price: $9.99




Description:

Pentair / Rainbow part number R181086 / 590
Length: approximately 9 inches
Width: approximately 5 inches
Color: Blue & White
Fits 3/4 inch pool rope

Item#:

POL-201-3263

Our Price:

$6.99




List Price: $9.99




Description:

Polaris part number D-10
Feed Hose Float
Fits the Polaris 180, 280, 380, 480 & 3900 Sport pool cleaners
Factory original Polaris replacement part

Item#:

PMS-90-5649-R

Our Price:

$29.99




List Price: $34.99




Description:

The Red Day Dreamer Pool Lounge by Poolmaster has a tube-style seat with a comfortable backrest that provides comfort and stability. It also includes sturdy handles and a convenient built-in drink holder. The fun flower pattern comes in 4 bright, festive colors: Yellow, Red, Orange, Blue.
View All Pool Foam Floats »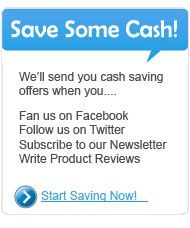 If looking for Foam Pool Floats has led you to the deep end, breathe - you've come to the right place. There are 36 Foam Pool Floats and Pool Foam Floats in stock here, with prices from $5.99 to $61.99, and that's not all! With over 100,000 spa and pool products at the lowest prices on the web, YourPoolHQ is a virtual oasis. We've got supplies from all the brands you trust, ready to ship directly to your door. Every one of the Foam Pool Floats on our site comes with a 100% satisfaction guarantee - our promise to you that you'll be happy with your purchase. Our entire selection of Foam Pool Floats is available online, so take a look around and use our simple online checkout when you're ready. If you don't see or don't know what you're looking for, give us a call or send us an email - we'll help you find it.