Fiberglass Inground Pool Kits
Best Sellers
Item#:

HAY-25-1727

Our Price:

$123.99




List Price: $154.99




Description:

Hayward part number: SP1084
For vinyl liner & fiberglass pools
Snap-in weir adjusts automatically to 4.5". variation in water level
Integral Flo-Control slide plate
Add optional float valve for thru skimmer suction outlet system
3/4" auxiliary knockout port can be use as pool overflow or water fill line
Durable ABS unibody construction
Pipe Size: 2" Female
Cover Style: Square
Lid Color: White
Throat Length: 8-1/2"

Item#:

KTC-451-7859

Our Price:

$13.99




List Price: $19.99




Description:

Pool Frog InGround Chlorinator Cap O-Ring 01-22-9920

Item#:

WC762

Our Price:

$104.95




List Price: $136.99




Description:

Fits 25' x 50' In-Ground rectangular pools
Measures 30' x 55' providing 5' of overlap
8 Year warranty - 1 year full, 7 pro-rated
Strong, long lasting woven polyethylene
Extremely tight weave fabric blocks light which prevents algae
Loops every four feet
Corner grommets allow for extra tie down
16 - 10' Tubes and 1 - 8' tube needed

Item#:

WC754

Our Price:

$79.95




List Price: $101.99




Description:

Fits 20' x 44' In-Ground rectangular pools
Measures 25' x 49' providing 5' of overlap
8 Year warranty - 1 year full, 7 pro-rated
Strong, long lasting woven polyethylene
Extremely tight weave fabric blocks light which prevents algae
Loops every four feet
Corner grommets allow for extra tie down
12 - 10' and 2 - 8' water tubes needed

Item#:

PAC-25-1727

Our Price:

$139.99




List Price: $174.99




Description:

Pentair Bermuda In Ground Pool Skimmer
For Vinyl Liner & Fiberglass Pools
Pentair part number 506421
Color: White
Plumbing: 1-1/2" threaded port connections
Material: ABS
ABS deck lid with textured, non-slip surface fits tightly into deck collar for added safety
Large capacity basket provides easy removal of accumulated debris
Extra large top opening permits easy use of vacuum plates for automatic cleaners

Item#:

PAC-25-1736

Our Price:

$158.99




List Price: $189.99




Description:

Pentair Bermuda In Ground Pool Skimmer
Standard Mouth Skimmer
For Vinyl Liner & Fiberglass Pools
Pentair part number 506480
Color: Black
Plumbing: 1-1/2" slip port connections
Material: ABS
ABS deck lid with textured, non-slip surface fits tightly into deck collar for added safety
Large capacity basket provides easy removal of accumulated debris
Extra large top opening permits easy use of vacuum plates for automatic cleaners
View All Fiberglass Inground Pool Kits »
Small Inground Pool Kits
Related Items
Item#:

KTC-45-553

Our Price:

$234.99




List Price: $269.99




Description:

5400 Cycler works with Pool Frog Mineral Reservoir and Chlorine Bac Pac
Mineral Reservoir and Chlorine Bac Pac sold separately
Less work with no daily dosing
Sparkling water for all above ground pools
Reduces red eyes and softens skin
Lowers chlorine level to prevent damage
Part number: 01-01-5480

Item#:

BAR-20-280

Our Price:

$489.99




List Price: $527.99




Description:

**** All cleaner sales are final. Any cleaner that has been used may not be returned.****


$100 manufacturer's rebate through September 30th 2011
In Ground Pool Cleaner
Flexible disc enables the X7 Pool Cleaner to get in and out of tight corners without getting stuck
X7 patented diaphragm delivers more efficient suction
One of the quietest cleaners on the market
Tilt Action Rudder allows for a new level of agility and mobility in navigating tight areas in the pool
The Twist Locking Hose provides secure connection and reduces vacuum loss
Flexi-Hose Joint bends in every direction to enable the X7 to go where other cleaners have problems
Dura Life Diaphragm is designed with over-molded reinforcement for the ultimate in durability
Includes 14 lengths of hose - 15% more than the G4 cleaner

Item#:

TAY-45-1047

Our Price:

$92.99




List Price: $114.99




Description:

Complete, Alkalinity/Bromine & Chlorine (hi range), DPD/CYA/Hardness/pH
Free, combined and total chlorine (.5 to 5ppm)
Total bromine (1 to 10ppm)
pH (7.0 to 8.0) with acid and base demand
Total alkalinity
Calcium hardness
Cyanuric acid
Includes: "Pool & Spa Water Chemistry: Testing and Treatment Guide"
Taylor Watergram for water balance calculations

Item#:

TAY-45-1133

Our Price:

$109.99




List Price: $134.99




Description:

Ideal for use by both professionals and homeowners.
For use with Chlorine pool and spa applications
Tests for total alkalinity, free and combined chlorine, cyanuric acid, calcium hardness & pH
Includes case, water guide booklet and circular watergram
2 oz bottles provide accurate treatment doses
Uses FAS-DPD Titration method to test for free and combined chlorine
Measure as low as 0.2 ppm and as high as 20 ppm

Item#:

MPP-301-3006

Our Price:

$14.99




List Price: $21.99




Description:

Incandescent Light Bulb
For small pool & spa lights
Manufacturer: Halco
Part number: R20CL100/12V
12 Volt
100 Watt
Average Life: 2000 Hours
Diameter: 2.5"
R20 medium base
Short flood light style

Item#:

WC740

Our Price:

$36.95




List Price: $43.99




Description:

Arctic Armor Bronze entry level winter covers have the strength and durability of covers costing twice as much. Rugged polyethylene scrim and coating means that this cover can withstand winters worst. These covers are U.V. protected so they will last for years in direct sunlight and the black underside retards algae growth.
View All Small Inground Pool Kits »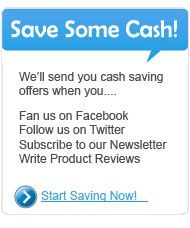 Your search for Fiberglass Inground Pool Kits is over! We have 75 Fiberglass Inground Pool Kits and Small Inground Pool Kits from $8.99 to $1,499.99, and that barely splashes the surface. With over 100,000 spa and pool products at the lowest prices on the web, YourPoolHQ is a virtual oasis. We've got supplies from all the brands you trust, ready to ship directly to your door. Every one of the Fiberglass Inground Pool Kits on our site comes with a 100% satisfaction guarantee - our promise to you that you'll be happy with your purchase. All of our Fiberglass Inground Pool Kits are here, with all the pictures and information you need. Take a look around and use our easy online checkout when you're ready. Whether you're making a repeat purchase or searching for a solution to a problem, we'll be happy to help you find what you're looking for - just give us a call!