Best Sellers
Item#:

HRL-35-776

Our Price:

$469.99




List Price: $599.99




Description:

Tough acrylic, non-slip, colorfast surface
Laminated to a wood core for great strength and durability
Meets all NSPI and ANSI safety standards
Boards come with mounting hardware
Dive stands NOT included
Do not replace existing board with a longer board
Not for commercial swimming pools
For use with the La Mesa base (sold separately)
3 year warranty
250 lb weight limit
Interfab part number: DB8WW

Item#:

HRL-35-701

Our Price:

$609.99




List Price: $699.99




Description:

The OLY8WW 8 foot Interfab Olympian diving board is designed with a core of solid laminated wood running the length of the board. The topside of the board is acrylic with a non-slip finish and the bottom is reinforced with fiberglass for additional strength and flexibility. These boards are used with the La Mesa base.

Item#:

PMS-90-1030

Our Price:

$7.99




List Price: $14.99




Description:

Non corrosive material
Will not mar pool surfaces
Recommended by swimming teachers
6 Brightly colored dive discs
Excellent strength and confidence builder for young swimmers
Great swim teaching and breath control aid
For ages 8 and up
Poolmaster part number 72710
Diving Board Prices
Related Items
Item#:

PMS-90-1031

Our Price:

$8.99




List Price: $14.99




Description:

The Poolmaster Dive Rings Pool Toy game is an excellent strength and confidence builder for young swimmers and a great swim teaching and breath control aid. Dive rings are recommended by swimming teachers as a fun training tool. This 4 pack of brightly colored Dive Rings are safe to use for ages 8 and up.

Item#:

PMS-90-1418

Our Price:

$10.99




List Price: $15.99




Description:

Pool Dive and Relay Sticks
6 Colored & Numbered Sticks
Lay Flat Design
Recomended by swimming teachers
Great learning tool
Non corrosive

Item#:

GLD-451-1009

Our Price:

$99.99




List Price: $144.99




Description:

Hayward / Goldline part number GLX-PCB-DSP
PC Board (PCB) with display
Fits Hayward / Goldline Aqua Rite, Aqua Trol, Aqua Rite Pro, Aqua Logic & Pro Logic systems
Factory original Hayward / Goldline replacement part

Item#:

GLD-451-1014

Our Price:

$449.99




List Price: $499.99




Description:

Factory original Hayward replacement part
Hayward part number GLX-PCB-MAIN
Main PCB (printed circuit board)
Fits the Hayward / Goldline Aqua Logic Saltwater Chlorinator
Simple to install, consult owner's manual for instructions

Item#:

NG1041D

Our Price:

$109.99




List Price: $144.99




Description:

Quality Features and Specifications:



Dartboard Cabinet Dimensions: 25.5'' H x 22'' W x 3.5'' D
Weight: 24 lbs.
Made from 1/2" Thick North American Yellow Poplar Hardwood with a Dark Espresso finish.
Regulation 18.5 Inch Bristle Dartboard with Removable Ring for a longer lasting board.
Includes Two Dry Erase Scoreboards and Dart Holders on the Inside of Each Door
High Quality Stainless Steel Hinges
Includes Two Sets of Steel Tip Brass Darts with American Flag and British Flag Flights.
View All Diving Board Prices »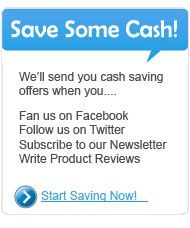 Your search for Diving Board Dimensions is over! We have 3 Diving Board Dimensions and Diving Board Prices in stock, starting at $7.99 everyday. YourPoolHQ is your one-stop-shop for great prices and an incredible selection of spa and pool products. We work with all the brands you trust to provide products directly from our distribution centers to your door. All of our Diving Board Dimensions come with a 100% satisfaction guarantee, meaning we'll do everything to make sure you're happy with your purchase. Our selection of Diving Board Dimensions is sure to include the one for you, so have a look around and use our easy checkout when you're ready. We're working every day to provide the answers to your pool questions - if you need a little help, just give us a call or send an email.