Best Robotic Pool Cleaner
Best Sellers
Item#:

SMP-20-2022

Our Price:

$599.99




List Price: $649.95




Description:

**** All cleaner sales are final. Any cleaner that has been used may not be returned.****




The dynamic new SmartPool NC52 Climber Robotic Pool Cleaner features everything you want in a robotic swimming pool cleaner. The Nitro is designed to quickly clean your pool walls up to the waterline and the pool floor in 3 hours or less. The Eco-Friendly Nitro high performance, low energy cleaner uses a very small amount of energy and cost just pennies to operate.




**The NC52 Climber replaces the NC51 Nitro Wall Climber models. The NC51 had a black body while the NC52 has a blue body and does not include a caddy.




SmartPool Nitro Cleaner Brochure

Item#:

AQV-20-9740

Our Price:

$569.99




List Price: $894.99




Description:

The Hayward Shark Vac RC9740 is Hayward's newest innovative addition to the Tiger Shark family of Robotic swimming pool cleaners. The Shark Vac is a robust Robotic pool cleaner that's gentle and compatible with all types of pool surfaces. Its scrubbing brush will work away even the most stubborn dirt.


Hayward SharkVac Cleaner Brochure

Hayward SharkVac Cleaner Parts

Item#:

AQV-20-9742

Our Price:

$599.00




List Price: $949.99




Description:

The Hayward Shark Vac RC9742 is Hayward's newest innovative addition to the TigerShark family of Robotic swimming pool cleaners. The Shark Vac is a robust Robotic pool cleaner that's gentle and compatible with all types of pool surfaces and the energy used by a standard light bulb is all that's needed to power this truly innovative pool cleaner.


Hayward Shark Vac Cleaner Brochure

Hayward SharkVac Cleaner Parts


Item#:

SMP-20-1990

Our Price:

$399.99




List Price: $476.99




Description:

Cord length: 40'
Two-hour auto shut-off
Eco-smart product
No installation required
Does not climb walls
Scrubs and vacuums pool floor and lower wall basin
Machine washable filter bag
Built-in filter - less wear and tear on pool's pump and filter
Micro-filters water reducing chemical use
Saves electricity, chemical and backwashing costs
ETL and CETL-listed to UL and CSA standards
Manufactured in an ISO 9000 facility
One year limited warranty
Can be used in above ground and in-ground pools
DOES NOT work with Intex style above ground pools!

Item#:

POL-20-558

Our Price:

$599.99




List Price: $699.99




Description:

The Polaris 9100 Sport Robotic delivers a crystal-clean pool with the push of a button.



Vortex Vacuum Technology captures more debris load than similar cleaners
Top access, medium, all-purpose filter canister allows for easy clean-up
2WD technology cleans pool floor and cove; one cleaning cycle (2 hrs)
Lightweight (weighs 13 lbs), compact design for easy portability and enhanced agility
Cleans all pool surfaces, ideal for small to medium pools up to 40 ft. in length, 2 year warranty
View All Best Robotic Pool Cleaner »
Best Robotic Pool Cleaner Reviews
Related Items
Item#:

POL-20-557

Our Price:

$1,499.00




List Price: $1,599.99




Description:

The Polaris 9400 Sport is a 4-wheel drive premium in-ground robotic cleaner with ActivMotion Sensor. The Polaris 9400 Sport's innovative aquadynamic design seamlessly integrates bold styling, advanced engineering and unmatched intelligence. It boasts a large capacity filter canister that holds more debris, reducing the frequency and hassle of cleaning.

No bags. No mess. The Vortex Vacuum Technology enables unparalleled debris consumption through its revolutionary vacuum flow design, allowing it to pick up larger debris quickly and efficiently, while maintaining maximum suction throughout the cleaning cycle. And the powerful rear water propulsion system cleans up the mess in tight corners and step areas, making it a smarter, faster way to clean your pool than you ever dreamed possible. Imagine that.




Polaris Rebate Form

Item#:

SMP-20-2007

Our Price:

$799.00




List Price: $899.99




Description:

**** All cleaner sales are final. Any cleaner that has been used may not be returned.****




The Scrubber60, with its high performance/low energy engineering, uses very little power and costs just pennies to operate! It helps the environment even more by reducing pool chemical consumption and increases water conservation by reducing the need to backwash your pool filter.


SmartPool Scrubber60 Brochure

Item#:

AB

Our Price:

$799.99




List Price: $879.99




Description:

The AB Classic Aquabot Robotic Pool Cleaner for in-ground swimming pools is fully automatic and it comes pre-programmed to automatically scrub and vacuum your entire pool. The Aquabot is designed for simple use, just plug it in, drop it into your pool and sit back and let it do all the work. Its powerful pump motor can clean and filter up to 4,000 gallons of water per hour while the dual scrubbing brushes rotate to scrub your pool surface.

Item#:

NE340

Our Price:

$1,199.99




List Price: $1,284.99




Description:

The powerful and efficient Aquabot Turbo T In-Ground Pool Cleaner will clean your pool from the floor to the walls and even the waterline in as little as half the time of other pool cleaners. The Turbo T features an on-board filtration system, drive and pump motors designed to free you from traditional cleaning which requires the us of your pool's filter, hoses and booster pumps. Designed for simplicity, there is no tricky assembly or installation needed, simply plug the Turbo T in, drop it in the pool, push a button and sit back and relax while it does all the work!

Item#:

AQV-20-531

Our Price:

$874.99




List Price: $1,369.95




Description:

The Tiger Shark QC makes clean up easy with its patented filter cartridge system, plus there are no hoses or hook ups! Simply take the cleaner out of the box, plug it in and its ready to go with no additional tools. This energy efficient cleaner uses less energy than pressure and suction side cleaners and comes with an unconditional 3 year warranty.

Energy efficient, no hoses or hook-ups
Up to 94% Energy Savings vs. most Pressure Cleaners
Great for residential pools up to 20 feet by 40 feet
Cleans every type of pool in 60 minutes
Patented filter cartridge system
3 Year unconditional warranty
Multiple cleaning cycles
Designed to cleans steps and walls

Item#:

NE339

Our Price:

$599.99




List Price: $679.99




Description:

The Aquabot Jr ABJR Robotic Pool Cleaner for in-ground swimming pools is the most economical cleaner in the Aquabot family as well as one of the most popular models. The powerful, computer controlled fully automatic pool cleaner scrubs your pool while vacuuming and filtering your water. This cleaner is extremely easy to use, simply plug it in, drop it into your pool and watch it get to work.

The Aquabot Junior comes pre-programmed to clean your swimming pool in about 2 hours and it shuts itself down automatically when it's done cleaning your pool. It cleans the floors, steps and walls up to 30 inches above the pool floor of any shaped pool while not getting hung up in ladders or other obstacles.


View All Best Robotic Pool Cleaner Reviews »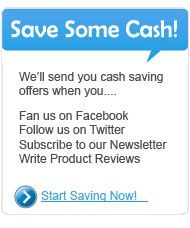 Your search for Best Robotic Pool Cleaner is over! There are 29 Best Robotic Pool Cleaner and Best Robotic Pool Cleaner Reviews in stock here, with prices from $13.99 to $1,799.99, and that's not all! YourPoolHQ is the best place to shop for spa products and pool products, with selection and prices that you won't find anywhere else. Products for every aspect of water maintenance, from the brands you know and trust, are waiting to ship directly to you. We back all of our Best Robotic Pool Cleaner with a true 100% satisfaction guarantee, so you can shop with confidence every time. Our entire selection of Best Robotic Pool Cleaner is available online, so take a look around and use our simple online checkout when you're ready. If you don't see or don't know what you're looking for, give us a call or send us an email - we'll help you find it.