Best Sellers
Item#:

BAR-20-280

Our Price:

$499.99




List Price: $527.99




Description:

**** All cleaner sales are final. Any cleaner that has been used may not be returned.****


$100 manufacturer's rebate through September 30th 2011
In Ground Pool Cleaner
Flexible disc enables the X7 Pool Cleaner to get in and out of tight corners without getting stuck
X7 patented diaphragm delivers more efficient suction
One of the quietest cleaners on the market
Tilt Action Rudder allows for a new level of agility and mobility in navigating tight areas in the pool
The Twist Locking Hose provides secure connection and reduces vacuum loss
Flexi-Hose Joint bends in every direction to enable the X7 to go where other cleaners have problems
Dura Life Diaphragm is designed with over-molded reinforcement for the ultimate in durability
Includes 14 lengths of hose - 15% more than the G4 cleaner

Item#:

BAR-20-258

Our Price:

$159.99




List Price: $199.99




Description:

Baracuda part number W01698
Above Ground Pool Cleaner
Effectively remove dirt, bugs, leaves, twigs and pebbles
Navigates around steps and other obstacles
Specially designed frame provides optimal balance and adhesion.
Features just one moving part for quiet operation
Provides reliable, thorough cleaning performance.
The Baracuda Ranger automatic pool cleaner comes pre-assembled and requires no special tools or plumbing.
1 Year Warranty

Item#:

POL-20-530

Our Price:

$299.00




List Price: $359.99




Description:

The Polaris Vac-Sweep® 165 is designed for any vinyl or fiberglass in-ground pool, even those with an uneven bottom up to eight feet deep.



Installs in minutes
Operates with pumps and filtration systems normally found on in-ground pools.
Vacuums the bottom and sweeps the sides in three hours or less.
Patented jet sweep assembly blows water against the pool wall to loosen debris in hard-to-reach places and then sweeps it into an easy-to-remove filter bag.
Powered by the pressure of clean water returning to your pool, leaving both the filter and skimmer free to eliminate contaminants.
Unique filter bag removes debris before it reaches your pump basket or filter, prolonging the life of your filtration system.

Item#:

POL-20-504

Our Price:

$599.00




List Price: $699.00




Description:

The 180 is suitable for all in-ground pools regardless of the shape or surface type. It sweeps, scrubs and vacuums all pool surfaces and also traps large debris like leaves and pebbles in its own filter bag. A booster pump is required if your pool does not already have one installed.

For all in-ground pools. Works with a booster pump
Vacuums, sweeps and scrubs any size pool in 3 hour or less.
Large bottom opening picks up large debris
Runs off a separate booster pump
Works independently from the rest of your pool system.
Unique filter bag removes debris before it reaches your pump
One year warranty

Item#:

SMP-20-2022

Our Price:

$599.99




List Price: $649.95




Description:

**** All cleaner sales are final. Any cleaner that has been used may not be returned.****




The dynamic new SmartPool NC52 Climber Robotic Pool Cleaner features everything you want in a robotic swimming pool cleaner. The Nitro is designed to quickly clean your pool walls up to the waterline and the pool floor in 3 hours or less. The Eco-Friendly Nitro high performance, low energy cleaner uses a very small amount of energy and cost just pennies to operate.




**The NC52 Climber replaces the NC51 Nitro Wall Climber models. The NC51 had a black body while the NC52 has a blue body and does not include a caddy.




SmartPool Nitro Cleaner Brochure

Item#:

HAY-20-520

Our Price:

$159.99




List Price: $224.99




Description:

Above-ground pools or on-ground pools (flat or dished bottoms)
Patented SmartDrive programmed steering system
Installs in less than 10 minutes, without tools
Unique turbine/gearing system provides balanced water flow
Improves water circulation by pulling water from the pool bottom
Deluxe bumper ring minimizes friction along walls
Slotted santropene shoes for quick turns
1 Year manufacturer's warranty
View All Barracuda Pool Cleaner »
Baracuda G2 Pool Cleaner
Related Items
Item#:

BAR-20-270

Our Price:

$149.99




List Price: $169.99




Description:

The Wahoo automatic pool cleaner provides you with an affordable and very dependable way to clean your above ground pool. The Wahoo is an efficient and thorough cleaner that will remove debris, dirt, bugs, leaves, pebbles and twigs from your pool. Engineered to work quietly and efficiently, you will not hear the annoying flapping noises that similar cleaners make. The Wahoo comes pre-assembled in the box, simply attach the hoses with no extra tools needed. The Hyper Disc is designed to let the Wahoo effortlessly clean along steps and up the sides of your above ground pool.

Item#:

BAR-201-1107

Our Price:

$39.99




List Price: $47.99




Description:

Baracuda / Zodiac part number W70327
Foot Pad fits G3 and Alpha model Baracuda pool cleaners
The foot pad connects to the large finned disc to create proper suction
Factory original Baracuda / Zodiac replacement part

Item#:

BAR-201-2173

Our Price:

$64.99




List Price: $74.99




Description:

Must be used in single skimmer pools
Controls the flow rate so your pump and cleaner work properly
For use with the Baracuda G3 pool cleaner
Self adjusting valve
Factory original Zodiac / Baracuda Part

Item#:

BAR-20-288

Our Price:

$499.99




List Price: $549.99




Description:

The New MX8 Suction Side Pool Cleaner by Baracuda utilizes the latest technology to give your swimming pool the ultimate clean. The MX8 utilizes an innovative cyclonic suction system to collect debris with minimal effort while its X-Drive technology provides optimal navigation intelligence resulting in an aggressive floor and wall cleaning. The X-Trax feature allows the MX8 to maneuver easily in any in-ground pool, even in tight corners. The Quick Connect enables simple and secure attachments to the cleaner head while the Twist Locking Hose reduces vacuum loss. The MX8 is designed for all in-ground pool surfaces, including vinyl, concrete and gunite, however, it is not recommended for pools with a beach style entry.

Item#:

BAR-201-1076

Our Price:

$4.99




List Price: $7.99




Description:

The Baracuda W81600 Diaphragm Retaining Ring works with most models of Baracuda automatic swimming pool cleaners. This is a factory original Baracuda replacement part.
View All Baracuda G2 Pool Cleaner »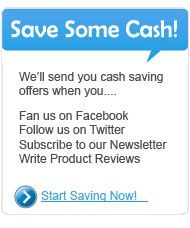 Tired of searching for Barracuda Pool Cleaner? Come on in ... the water's fine! With 226 Barracuda Pool Cleaner and Baracuda G2 Pool Cleaner in stock from $3.99 to $1,799.99, you'll find the one you need here. YourPoolHQ is the best place to shop for spa products and pool products, with selection and prices that you won't find anywhere else. Products for every aspect of water maintenance, from the brands you know and trust, are waiting to ship directly to you. Every one of the Barracuda Pool Cleaner on our site comes with a 100% satisfaction guarantee - our promise to you that you'll be happy with your purchase. So shop our comprehensive assortment of Barracuda Pool Cleaner and use our simple online checkout when you're ready. If you need help finding the right product, have a question about a product, or just like to talk pools, give us a call - we're here to help!