Best Sellers
Item#:

BAR-20-258

Our Price:

$159.99




List Price: $189.99




Description:

The powerful Baracuda Ranger Above Ground Swimming Pool cleaner features the same technology as its in-ground cousin, the Baracuda G3. With only one moving part, it will thoroughly clean your above-ground pool of debris, twigs, leaves and even pebbles. Since there is only one moving part, there is less maintenance on the Ranger than other cleaners. The patented "Easy Access System" lets you remove the "flapper valve", service it yourself and replace it right at your home. You can install the unit in minutes without any tools or special fittings. Since it runs off of your pool's pump and filter, Ranger cleans automatically anytime that your pump is operating. The Ranger cleaner comes complete and ready to attach to your skimmer with 36 feet of hose.

Item#:

BAR-20-280

Our Price:

$499.99




List Price: $527.99




Description:

**** All cleaner sales are final. Any cleaner that has been used may not be returned.****


$100 manufacturer's rebate through September 30th 2011
In Ground Pool Cleaner
Flexible disc enables the X7 Pool Cleaner to get in and out of tight corners without getting stuck
X7 patented diaphragm delivers more efficient suction
One of the quietest cleaners on the market
Tilt Action Rudder allows for a new level of agility and mobility in navigating tight areas in the pool
The Twist Locking Hose provides secure connection and reduces vacuum loss
Flexi-Hose Joint bends in every direction to enable the X7 to go where other cleaners have problems
Dura Life Diaphragm is designed with over-molded reinforcement for the ultimate in durability
Includes 14 lengths of hose - 15% more than the G4 cleaner

Item#:

BAR-20-288

Our Price:

$499.99




List Price: $549.99




Description:

The New MX8 Suction Side Pool Cleaner by Baracuda utilizes the latest technology to give your swimming pool the ultimate clean. The MX8 utilizes an innovative cyclonic suction system to collect debris with minimal effort while its X-Drive technology provides optimal navigation intelligence resulting in an aggressive floor and wall cleaning. The X-Trax feature allows the MX8 to maneuver easily in any in-ground pool, even in tight corners. The Quick Connect enables simple and secure attachments to the cleaner head while the Twist Locking Hose reduces vacuum loss. The MX8 is designed for all in-ground pool surfaces, including vinyl, concrete and gunite, however, it is not recommended for pools with a beach style entry.

Item#:

BAR-201-1076

Our Price:

$4.99




List Price: $7.99




Description:

The Baracuda W81600 Diaphragm Retaining Ring works with most models of Baracuda automatic swimming pool cleaners. This is a factory original Baracuda replacement part.

Item#:

BAR-201-2165

Our Price:

$33.99




List Price: $38.99




Description:

Baracuda part number W69698
Long life diaphragm designed to have double the life span of the normal diaphragm
Fits the Baracuda G3 and G4 pool cleaners
Color: Yellow
Baracuda / Zodiac factory original replacement part

Item#:

BAR-20-270

Our Price:

$149.99




List Price: $169.99




Description:

The Wahoo automatic pool cleaner provides you with an affordable and very dependable way to clean your above ground pool. The Wahoo is an efficient and thorough cleaner that will remove debris, dirt, bugs, leaves, pebbles and twigs from your pool. Engineered to work quietly and efficiently, you will not hear the annoying flapping noises that similar cleaners make. The Wahoo comes pre-assembled in the box, simply attach the hoses with no extra tools needed. The Hyper Disc is designed to let the Wahoo effortlessly clean along steps and up the sides of your above ground pool.
View All Baracuda Pool Cleaners »
Ebay Pool Cleaners
Related Items
Item#:

POL-20-557

Our Price:

$1,199.99




List Price: $1,499.99




Description:

The Polaris 9400 Sport is a 4-wheel drive premium in-ground robotic cleaner with ActivMotion Sensor. The Polaris 9400 Sport's innovative aquadynamic design seamlessly integrates bold styling, advanced engineering and unmatched intelligence. It boasts a large capacity filter canister that holds more debris, reducing the frequency and hassle of cleaning.

No bags. No mess. The Vortex Vacuum Technology enables unparalleled debris consumption through its revolutionary vacuum flow design, allowing it to pick up larger debris quickly and efficiently, while maintaining maximum suction throughout the cleaning cycle. And the powerful rear water propulsion system cleans up the mess in tight corners and step areas, making it a smarter, faster way to clean your pool than you ever dreamed possible. Imagine that.

Item#:

AB

Our Price:

$799.99




List Price: $879.99




Description:

The AB Classic Aquabot Robotic Pool Cleaner for in-ground swimming pools is fully automatic and it comes pre-programmed to automatically scrub and vacuum your entire pool. The Aquabot is designed for simple use, just plug it in, drop it into your pool and sit back and let it do all the work. Its powerful pump motor can clean and filter up to 4,000 gallons of water per hour while the dual scrubbing brushes rotate to scrub your pool surface.

Item#:

SMP-20-1990

Our Price:

$399.99




List Price: $476.99




Description:

Cord length: 40'
Two-hour auto shut-off
Eco-smart product
No installation required
Does not climb walls
Scrubs and vacuums pool floor and lower wall basin
Machine washable filter bag
Built-in filter - less wear and tear on pool's pump and filter
Micro-filters water reducing chemical use
Saves electricity, chemical and backwashing costs
ETL and CETL-listed to UL and CSA standards
Manufactured in an ISO 9000 facility
One year limited warranty
Can be used in above ground and in-ground pools
DOES NOT work with Intex style above ground pools!

Item#:

AQP-20-219

Our Price:

$1,499.99




List Price: $1,627.99




Description:

The Aquabot Turbo T2 Robotic Pool Cleaner for in-ground pools provides you with the power of one hour pool cleaning and incredible multi-tasking functionality; it scrubs, power washes, vacuums and micro-filters any in-ground pool from the floor all the way to waterline, including the water itself! Using it's powerful built-in pump motor the Turbo T2 vacuums in and circulates 5000 gallons of water per hour which increases your water circulation while reducing your energy costs by reducing your pool's equipment system operation time by as much as 25 percent. It also decreases pool heater usage and your pool's chemical consumption by up to 30 percent!

Item#:

HAY-20-700

Our Price:

$168.99




List Price: $224.99




Description:

Above-ground pools or on-ground pools (flat or dished bottoms)
Patented SmartDrive programmed steering system
Installs in less than 10 minutes, without tools
Unique turbine/gearing system provides balanced water flow
Improves water circulation by pulling water from the pool bottom
Deluxe bumper ring minimizes friction along walls
Slotted santropene shoes for quick turns
One-Year manufacturer's warranty

Item#:

AQP-20-227

Our Price:

$1,199.99




List Price: $1,284.99




Description:

The powerful and efficient Aquabot Turbo T In-Ground Pool Cleaner will clean your pool from the floor to the walls and even the waterline in as little as half the time of other pool cleaners. The Turbo T features an on-board filtration system, drive and pump motors designed to free you from traditional cleaning which requires the us of your pool's filter, hoses and booster pumps. Designed for simplicity, there is no tricky assembly or installation needed, simply plug the Turbo T in, drop it in the pool, push a button and sit back and relax while it does all the work!
View All Ebay Pool Cleaners »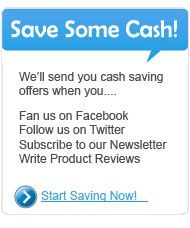 Tired of searching for Baracuda Pool Cleaners? Come on in ... the water's fine! We have 11 Baracuda Pool Cleaners and Ebay Pool Cleaners in stock, starting at $4.99 everyday. YourPoolHQ is the best place to shop for spa products and pool products, with selection and prices that you won't find anywhere else. Products for every aspect of water maintenance, from the brands you know and trust, are waiting to ship directly to you. All of our Baracuda Pool Cleaners come with a 100% satisfaction guarantee, meaning we'll do everything to make sure you're happy with your purchase. So shop our complete selection of Baracuda Pool Cleaners with confidence, and use our easy online checkout when you're ready. Whether you're making a repeat purchase or searching for a solution to a problem, we'll be happy to help you find what you're looking for - just give us a call!