Automatic Pool Vacuum Cleaners
Best Sellers
Item#:

NE437

Our Price:

$109.99




List Price: $144.99




Description:

The Dirt Blaster Above Ground Automatic Pool Cleaner is one of the finest filter assisted automatic swimming pool vacuums on the market. The Dirt Blaster offers the same quality as Ranger and EZ Vac above ground pool cleaners at a fraction of the price. The Dirt Blaster is designed with precise engineering to clean all above ground pools no matter the size or depth.




Dirt Blaster Brochure & Manual

Item#:

POL-20-508

Our Price:

$529.99




List Price: $629.99




Description:

The three wheels and rubber tires allow it to quickly clean the bottom of the pool, the sides and even stairs without a problem. Spend more time to enjoying your pool and less time scrubbing it by hand. The dependable Polaris 280 easily connects to a dedicated pressure line. Powered by double jets and a separate booster pump, the 280 is suitable for all in-ground pools. It sweeps, scrubs, and vacuums the bottom, walls, and steps of the pool and traps large debris like leaves and pebbles in its own filter bag.

Cleans pools in 3 hours or less
Perfect for all in ground pools
Includes 31 feet of hose
Pressure side style pool cleaner
1 year manufacturer's warranty
Requires a booster pump

Item#:

POL-20-504

Our Price:

$499.00




List Price: $549.00




Description:

The 180 is suitable for all in-ground pools regardless of the shape or surface type. It sweeps, scrubs and vacuums all pool surfaces and also traps large debris like leaves and pebbles in its own filter bag. A booster pump is required if your pool does not already have one installed.

For all in-ground pools. Works with a booster pump
Vacuums, sweeps and scrubs any size pool in 3 hour or less.
Large bottom opening picks up large debris
Runs off a separate booster pump
Works independently from the rest of your pool system.
Unique filter bag removes debris before it reaches your pump
One year warranty

Item#:

POL-20-520

Our Price:

$549.00




List Price: $699.99




Description:

Operates off the pool's return line, no need for a booster pump
Improve circulation by distributing chemicals and heat as it cleans
Cleans pool bottoms and pool walls
Cleans pools of all shapes and sizes in three hours or less
Ideal for vinyl, gunite and fiberglass pools
Can even be used under your pool's solar blanket
Will pick up even large debris such as leaves and pebbles
Will automatically free itself if it becomes caught
10 Warranty on the Frame
1 Year Warranty on the Parts
Includes filter bag and a 31 ft. hose kit.

Item#:

POL-20-526

Our Price:

$699.99




List Price: $799.99




Description:

The Polaris 380 is equipped with a large filter bag that collects all the debris it picks up to help extend your pool filter system, The 380 comes with the Universal Wall Fitting to allow it to adapt to every common pool connection. This cleaner requires a booster pump to operate.

Cleans pools in 3 hours or less
Perfect for all in ground pools
Triple water jets effectively scrub clean all pool surfaces
Feeder hose, head float, wall adapter, restrictor disks included
Integrated, large filter bag collects all dirt and debris
Pressure-side style cleaner
1 year manufacturers warranty
Booster pump required

Item#:

STA-20-1057

Our Price:

$399.99




List Price: $439.99




Description:

Pentair / Kreepy Krauly part number GW7900
Utilizes the exclusive SmartTrac programmed steering
Assures complete cleaning coverage from the pool floor to the waterline
2-way cleaning action scrubs and dislodges debris from the pool surface while the powerful vacuum action whisks it away
No assembly required, just attach to hose and go
Devours everything in its path from dirt, sand, pollen, leaves, twigs, and insects
Helps to scrub away algae, loose scale and soft calcium deposits
No annoying bags to empty or wheels, diaphragms or bags to replace
Includes 32ft of hose
View All Automatic Pool Vacuum Cleaners »
Top Automatic Pool Cleaners
Related Items
Item#:

NE445

Our Price:

$179.99




List Price: $209.99




Description:

The Dirt Blaster In-Ground Automatic Pool Cleaner is one of the finest filter assisted automatic swimming pool vacuums on the market. The Dirt Blaster offers the same quality as Kreepy Krauly, Baracuda G4 and Pool Shark cleaners at a fraction of the price. The Dirt Blaster is designed with precise engineering to clean all in-ground pools no matter the size or depth and it works on all surfaces including concrete, fiberglass and vinyl.


Dirt Blaster Brochure & Manual


Item#:

SMP-20-1990

Our Price:

$399.99




List Price: $476.99




Description:

Cord length: 40'
Two-hour auto shut-off
Eco-smart product
No installation required
Does not climb walls
Scrubs and vacuums pool floor and lower wall basin
Machine washable filter bag
Built-in filter - less wear and tear on pool's pump and filter
Micro-filters water reducing chemical use
Saves electricity, chemical and backwashing costs
ETL and CETL-listed to UL and CSA standards
Manufactured in an ISO 9000 facility
One year limited warranty
Can be used in above ground and in-ground pools
DOES NOT work with Intex style above ground pools!

Item#:

POL-20-530

Our Price:

$279.99




List Price: $359.99




Description:

The Polaris Vac-Sweep® 165 is designed for any vinyl or fiberglass in-ground pool, even those with an uneven bottom up
to eight feet deep.



Installs in minutes
Operates with pumps and filtration systems normally found on in-ground pools.
Vacuums the bottom and sweeps the sides in three hours or less.
Patented jet sweep assembly blows water against the pool wall to loosen debris in hard-to-reach places and then sweeps it into an easy-to-remove filter bag.
Powered by the pressure of clean water returning to your pool, leaving both the filter and skimmer free to eliminate contaminants.
Unique filter bag removes debris before it reaches your pump basket or filter, prolonging the life of your filtration system.

Item#:

BAR-20-280

Our Price:

$499.99




List Price: $527.99




Description:

**** All cleaner sales are final. Any cleaner that has been used may not be returned.****


$100 manufacturer's rebate through September 30th 2011
In Ground Pool Cleaner
Flexible disc enables the X7 Pool Cleaner to get in and out of tight corners without getting stuck
X7 patented diaphragm delivers more efficient suction
One of the quietest cleaners on the market
Tilt Action Rudder allows for a new level of agility and mobility in navigating tight areas in the pool
The Twist Locking Hose provides secure connection and reduces vacuum loss
Flexi-Hose Joint bends in every direction to enable the X7 to go where other cleaners have problems
Dura Life Diaphragm is designed with over-molded reinforcement for the ultimate in durability
Includes 14 lengths of hose - 15% more than the G4 cleaner

Item#:

STA-20-1052

Our Price:

$149.99




List Price: $179.99




Description:

The Kreepy Krauly 'Lil Shark is ideal for flat- or dish-bottom, vinyl-lined above ground pools using two-way cleaning action to quickly remove the toughest grime, dirt and debris from your pool. Featuring two rings of sturdy nylon bristles the 'Lil Shark relentlessly scrubs away and removes tough spots that most other above ground pool cleaners simply leave behind.


Lil Shark Brochure
Lil Shark Installation and User Guide

Item#:

STA-20-1054

Our Price:

$399.99




List Price: $474.99




Description:

Take a big bite out of pool maintenance with the Kreepy Krauly® Great White® automatic inground pool cleaner from Pentair Water Pool and Spa®. This hungry guy is on the prowl scouring the depths for dirt and grime. Unlike other cleaners, the Great White scrubs and vacuums away the toughest dirt. Its patented bristle-drive mechanism has the strength to knock loose the most stubborn dirt, while the powerful vacuum action whisks away small and large debris.






View All Top Automatic Pool Cleaners »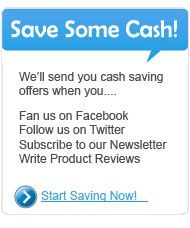 Your search for Automatic Pool Vacuum Cleaners is over! There are 7 Automatic Pool Vacuum Cleaners and Top Automatic Pool Cleaners in stock here, with prices from $109.99 to $699.99, and that's not all! YourPoolHQ offers the widest selection and best prices anywhere on all your favorites spa and pool products. We've got all the brands you know and trust, ready to ship from our distribution centers to your pool paradise. Every one of our Automatic Pool Vacuum Cleaners comes with our 100% satisfaction guarantee, so you can be confident you're getting what you need. Our entire selection of Automatic Pool Vacuum Cleaners is available online, so take a look around and use our simple online checkout when you're ready. If you'd like some help finding the right product, give us a call or send us an email - we love to talk pools, and we're here to help.